Diffusers for lamps
Are you after a material that will act as the perfect diffuser for your lamp design? At Induflex we can advise you about the choice of material, source the material and process it to exactly the dimensions of your design, whether it is a ceiling lamp, pendant light or another kind.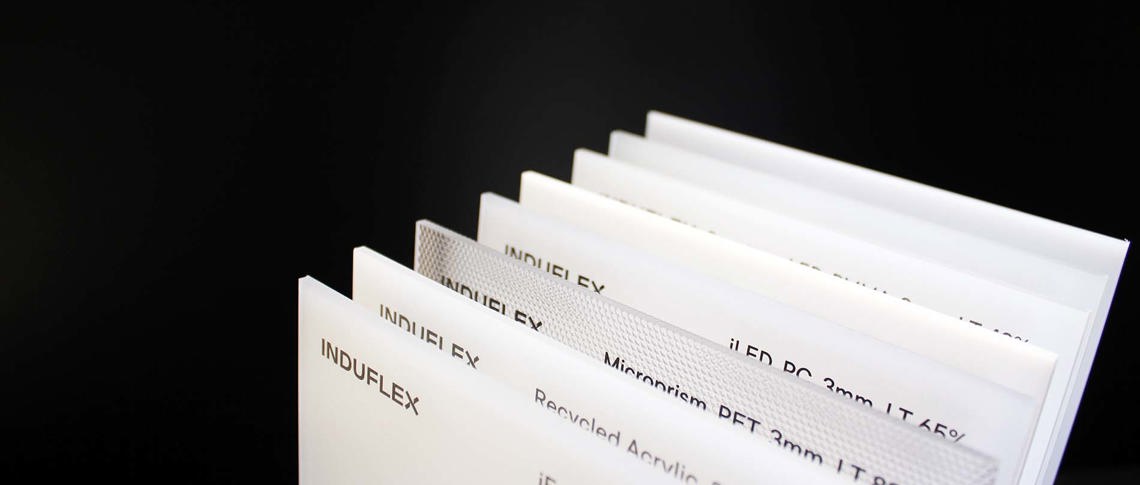 Diffusing light through plastic

When working with plastics in the context of lighting, there are many factors to take into account in order to arrive at the desired result.

Induflex uses its expertise in the area of plastics to help you attain the effect you want – without having to compromise in any way.
Find the right diffuser and correct light transmission

There are several factors to consider with respect to light diffusion. The most common starting point is to establish what degree of light transmission is aimed for: how much light should penetrate the plastic sheet from the light source.

Light transmission through opal diffusers is between 30 % and 70 %; the lower the light transmission, the more pigment in the plate.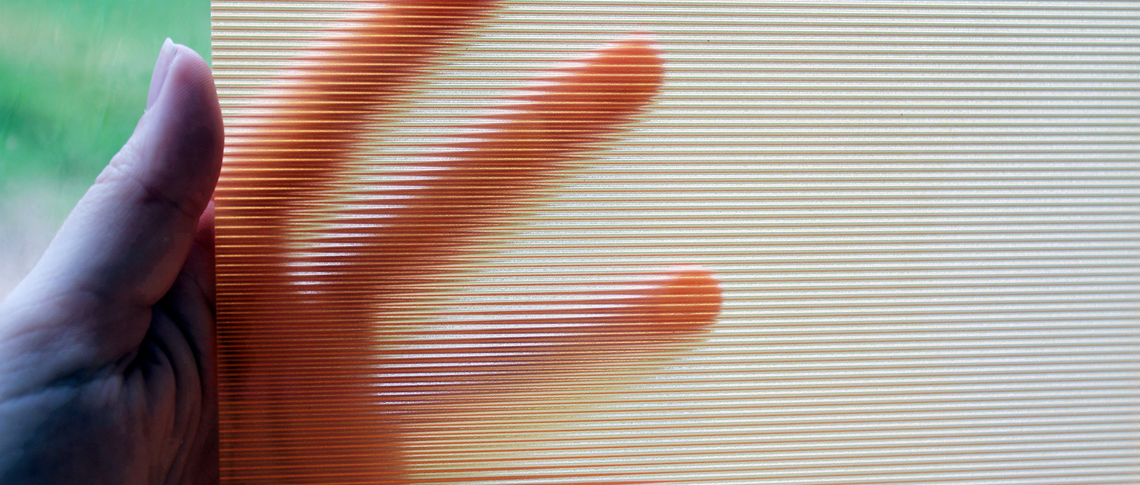 Reflecting and spreading light

Besides limiting the glare from a light, we can also work on the amount of light spread across the plate and how much light is reflected.

If for instance you opt for our iFrost acrylic sheet, you will have high light transmission and a good spread of light due to the opacified surface.

Another option is the prism, which allows all the light to penetrate the plate whilst angling the light waves to allow for a more even effect.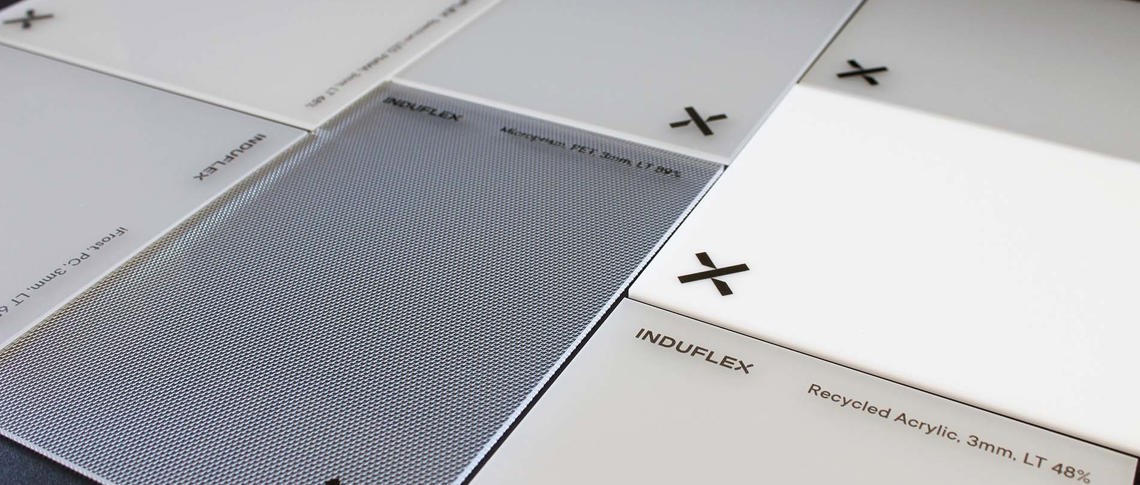 Materials for lamps and diffusers

A wide range of plastic sheets, specially designed for lighting, is available. There are also several types of plastic that may not be intended principally for lighting purposes but still function extremely well as lamp components.

We process the following materials for lighting:

Plastics are useful in an array of different capacities. It is however imperative to consider several things when choosing a material, such as what surroundings your lamp will have.

Will it have to withstand strong outdoor sunshine and heat? If so, UV-stable PMMA would be a good choice.

Do you intend to supply emergency routes with strong lighting? In that case, polycarbonate is often the best answer.

Our main range for lighting includes extruded sheets in acrylic (PMMA), polycarbonate (PC) and polyester (PET). These plates can be clear or opal and are supplied in thicknesses as low as 2 mm as a standard range. These are typically used for fitted and ceiling lamps.

We also stock Perspex® cast acrylic sheets in a variety of opals. These are ideally suited for use with LED lights. These materials are often chosen for visual effect, where design and finish requirements are high or a specific colour is required: cast acrylic is supplied in many colours and fashionable finishes. They are also impressive used on edge-lit products and lamps that have a special surface finish.

Last but not least, we can also produce your lamp components in Greencast®, a 100%-recycled acrylic. We have two versions for lighting products. Perfect for the sustainable lamp!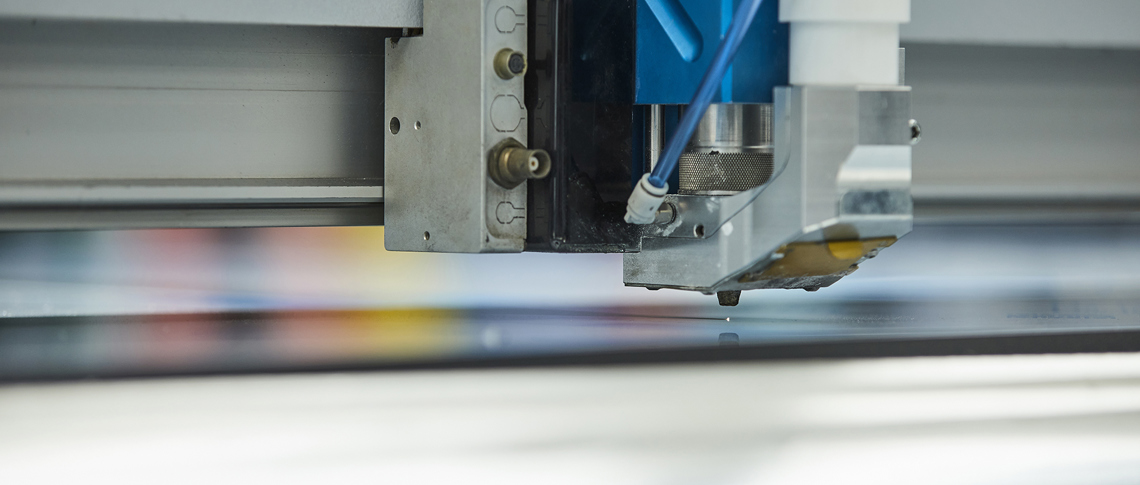 Processing plastic for lamps

Depending on the type of lamp, processing of the sheet can have a significant effect on the end result.

For example, a laser cut sheet allows light to stream through it, without any special lighting on the edges; a milled edge, on the other hand, interrupts the light waves and makes the edge stand out.
If the edge and finish do not do anything for the final product, or if the edge is for instance hidden behind a frame, there is still an option to cut the item.
In the video below you can see one of our laser cutters cut a clear acrylic sheet. 
We can also print or engrave your diffuser to produce the exact visual impact you want.

We would be pleased to help you in any matter relating to light diffusion. We have considerable experience in processing materials for plastic light components and we can provide advice so that together, we can achieve the best solution.