PETG (Polyethylene terephthalate Glycol-modified)
PETG is your go-to compound if your product will be in contact with food or chemicals, or if it has to be thermoformed. Read more about PETG here.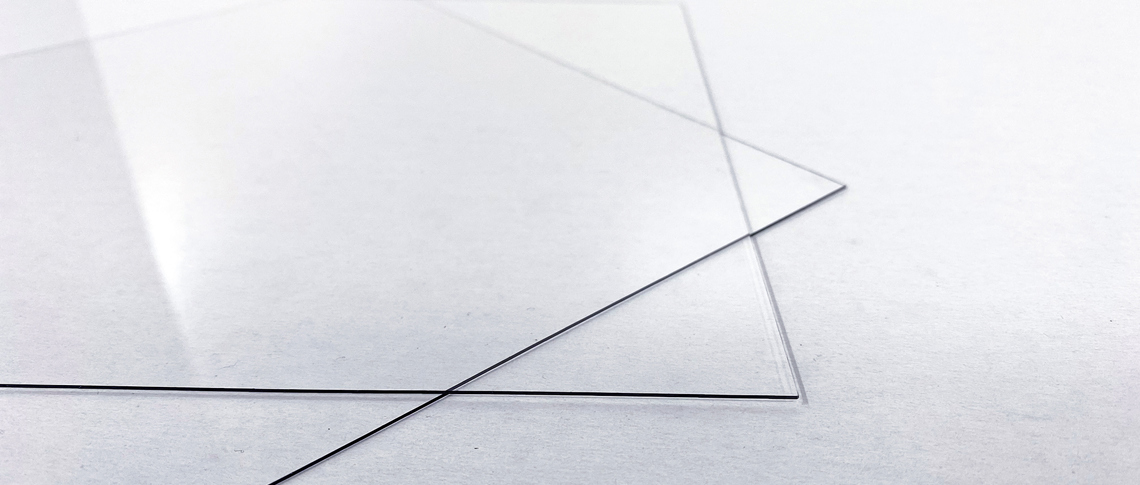 What is PETG?

PETG is PET modified with Glycol (hence the name PETG).

PETG is normally a transparentplastic, but can also be supplied in special colours. You can also get a PETG with UV coating.

PETG is an amorphous type of plastic with good mechanical and optical characteristics.
PETG is known under the brand name VIVAK®.
In what shapes and dimensions can PETG be supplied?

PETG can be supplied in sheets of various dimensions – for more details, see our product range.
Processing PETG

PETG sheets can be processed via a number of cutting techniques, which include laser or cutting plotter.

If you place an order for sheet cutting with Induflex, we can have your product ready for delivery within five working days.
PETG is highly stretchable and exhibits good results when thermoformed or bent.
When you order cutting of sheets at Induflex, we have your order ready within five working days.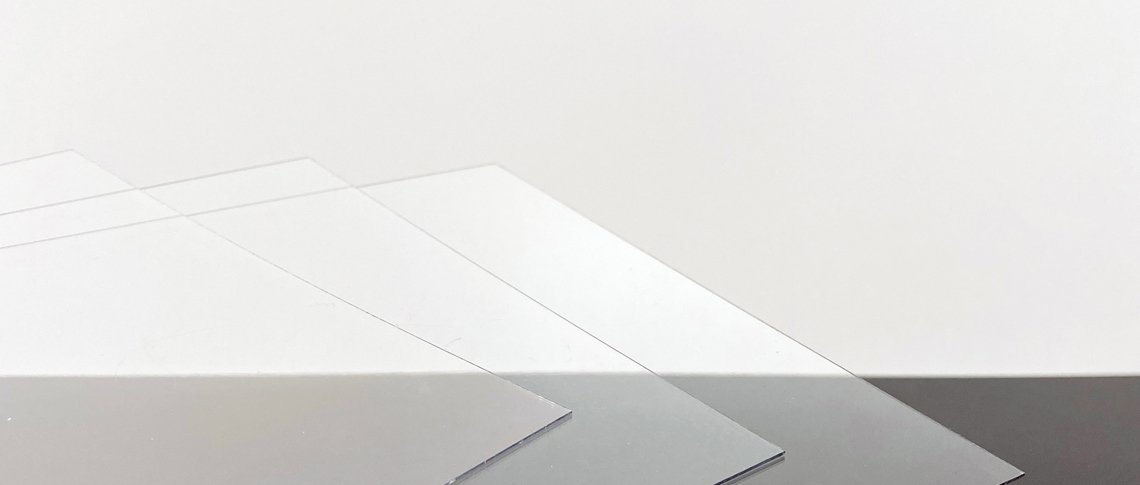 Characteristics of PETG

PETG is extremely impact-resistant, almost to the same extent as PC (polycarbonate). PETG has a good 88 % light transmission and can be supplied with UV-protection.

Compared with acrylic, PETG performs better when force is applied. In certain circumstances, more durable results can be achieved with thinner PETG sheets.

PETG has extraordinary chemical resistance and can withstand many chemical substances.

Read more about the characteristics of PETG in this data sheet.
What can one use PETG for?

PETG has high chemical resistance. It is therefore helpful in environments which need frequent disinfection, such as within the medical sector.

PETG can be food-approved, so that certain PETG products can be in direct contact with food.
For example PETG can be used for:
Security screens for machinery
Shop display cabinets
Containers and other items that will be in contact with food
Dispensers
Othopaedic equipment
Medical equipment

Like PET, PETG is easy to recycle.
Want to know if PETG is the right material for your product? Contact us and we will advise you
Alternatives to PETG?

PET: PETG is PET modified with glycol. The glycol has the effect of making PETG more flexible and thus better suited to moulded or formed objects. Both PET and PETG are easy to recycle.

PMMA: PETG is more shock-resistant than acrylic and therefore better able to cope with impacts.

Polycarbonate: PETG is more flexible than polycarbonate and can be more easily shaped.
In this table you will find density, light transmission and scratch resistance of the clear materials:
| | | | |
| --- | --- | --- | --- |
| Properties | Density | Light transmission | Scratch resistance |
| PMMA Extruded | 1.19 g/cm3 | 92 % | Good |
| PMMA Cast | 1.19 g/cm3 | 92 % | Very good |
| PC UV | 1.2 g/cm3 | 87 - 91 % | Good |
| PETG | 1.27 g/cm3 | 88 % | OK |
| PET | 1.34 g/cm3 | 89 % | OK |
Fast delivery of PETG items from Induflex

We keep PETG in our warehouse for prompt delivery. We have several sizes and thicknesses and can process items cut from sheets of any size within five working days.

See the current stock and dimensions in our product range.
Would you like to know more?

Are you interested in hearing more about PETG and its many uses? Or do you have specific requirements for a particular solution?

You are always welcome to get in touch! We will be happy to advise you about the choice of materials.