Laser cutting of many materials
Do you need to get acrylic, or another material laser cut in a specific size? Get your order cut here and receive a high-quality product with short delivery times - cut within five days.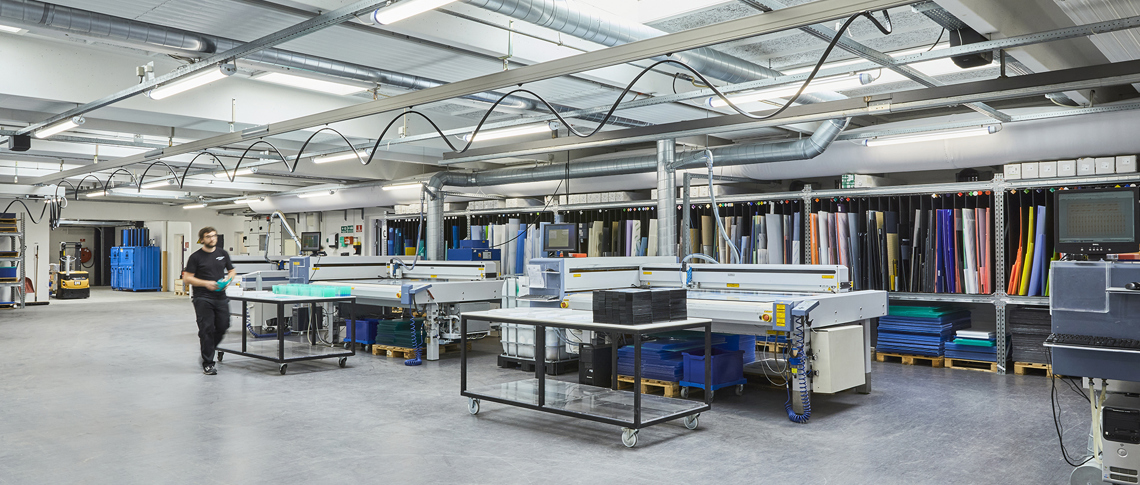 Laser cutting of acrylic and other materials
We laser cut both simple parts and large series, for instance in acrylic or other types of plastic.
We offer laser cutting of plastics such as: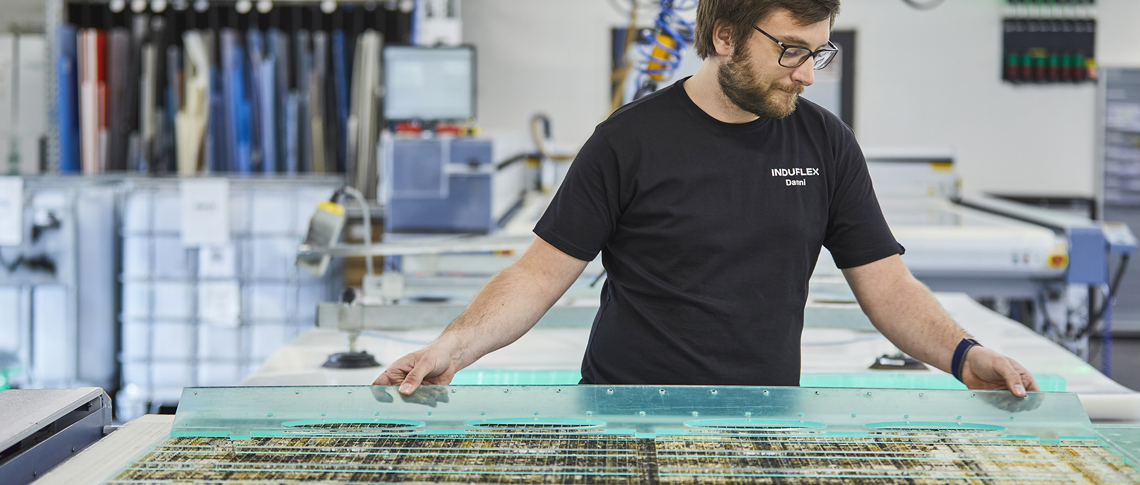 Besides laser cutting of plastic we also have vast experience laser cutting other materials such as: 
Foam
Leather
Felt
Various textiles
Veneer
Do you have a specific material in mind? Then please get in touch. If the material is not in stock, we can order it for you. 
Get a good offer on laser cutting. Contact us.
In the video below you can see how we laser cut in nylon.
A maximum of five days' delivery time
When you order items for cutting from us, they are generally ready to dispatch within five days.
This applies to items cut by laser or using a cutting plotter.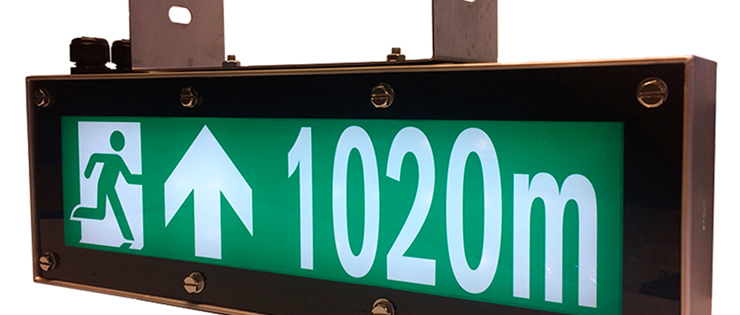 Laser cut exit signs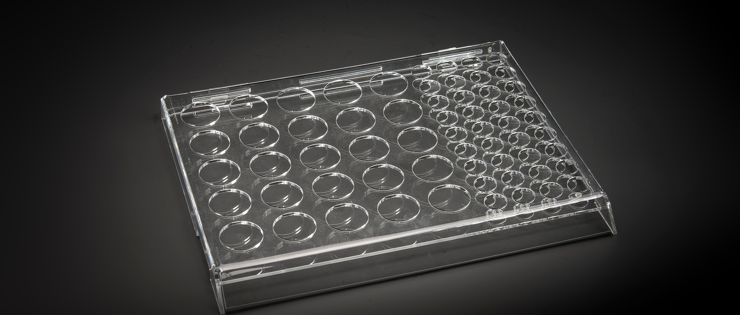 Laser cut acrylic display
Laser cut signs of acrylic
Laser cut signs of acrylic with print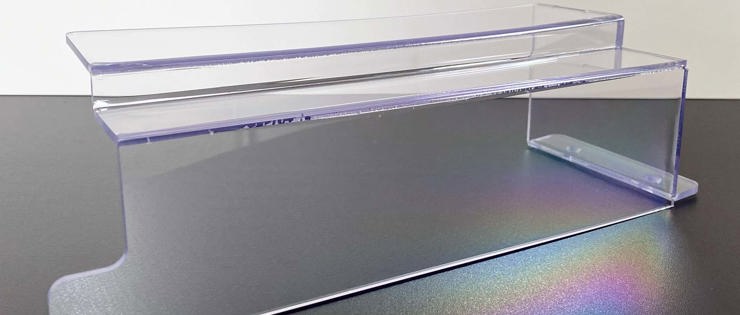 Safety screen for a machine
Laser cut acrylic
Versatile processing and high precision
Laser cutting facilitates a precise, unique result with millimetre precision, both for very small and large projects.
Flexibility in laser cutting is significant and starting costs are low since there are no costs for forming or die tools.
Vast experience of laser cutting plastic
We purchased our first laser cutter in 1998 and have since amassed expertise in laser cutting.

This is why today, we can offer you top-quality solutions, delivered on time.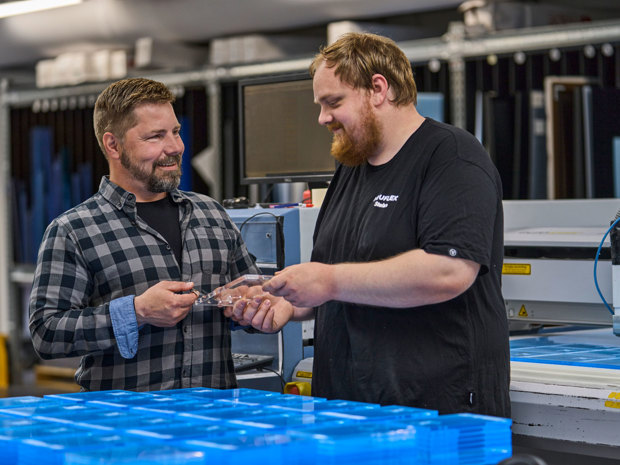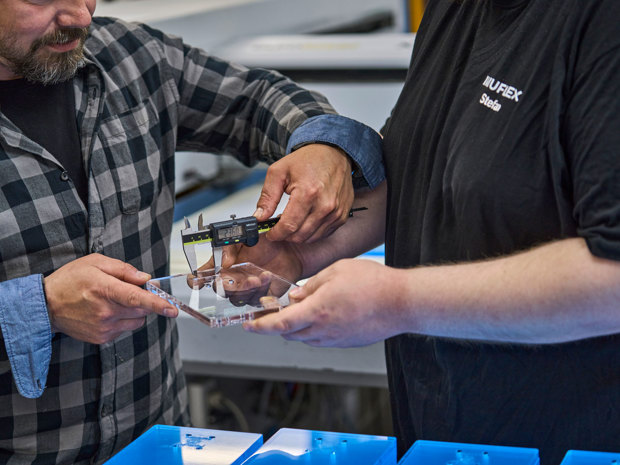 Vast experience of laser cutting plastic
We purchased our first laser cutter in 1998 and have since amassed expertise in laser cutting.

This is why today, we can offer you top-quality solutions, delivered on time.
Do you want to know more about lasercutting or materials, we are ready to guide you..
Questions and answers about laser cutting
Laser cutting is a thermal cutting process which achieves high-quality cuts.
The results are impressive, thanks to the extreme precision and the very fine cut. There are no blades to be cleaned or tools that suffer wear; hence the enduring quality of the cut – a handsome, uniform and precise result.
What materials can be laser cut?
Our primary laser cutting production is in acrylic, ABS, PA (nylon), PETG and PS – but we also have considerable experience of foam, leather, felt, linoleum and other materials. You can have your product cut from any material you want.
Laser cutting has virtually no boundaries in terms of geometry – and there are no dents or pressure marks.

It is possible to laser cut through several layers of different materials. Examples are polycarbonate or polystyrene (PS-plastic) with stickers, or polyesters like Mylar, PETG, Axpet® and Vivak®; PVC-free film is also suitable.
Many sheets and films must be precisely cut to take into account screen-printed or digitally printed parts. Working with Trivision, we have developed a vision system that automatically moves the cut to the right place in relation to the printed word or logo.
How large a blank can be laser cut?
Our laser cutters can handle sheets up to 3000 x 2200 x 20 mm.
Should your product need a thicker sheet, our water-jet cutters, cutting plotters or CNC millers can take over the task.
Can laser cutting be used for silk-screen or digital printing?
Silk-screen and digital prints are not affected by laser cutting to any significant degree. Laser cutting can be performed over the print without any distortion in the colour, crackling or other damage.
This means that printing of sheets and film should preferably take place before laser cutting. If sheets are laser cut first, problems may arise in the composition of the chemicals from the printed colours and tensions caused by laser cutting.
We laser cut very large amounts of acrylic: and the excellent results only add to its widespread use and popularity.
Acrylic can be laser cut in sheets of up to 25 mm thickness.
Clear acrylic can be cut to be fully transparent and seldom requires post-processing.

Extruded acrylic that undergoes laser cutting will have a small burr on one side, whilst cast acrylic is completely free from burrs.
Coloured acrylic can, in by far the majority of cases, be laser cut with radiant results.
Film for overlays, spacers, streamers and insulators is another material that lends itself to laser cutting. The alternative to laser cutting is either stamping or plotter cutting. Both methods are generally faster, but are limited in relation to hole pitch and size of holes. They also leave pressure marks along the cut.
Laser cutting of foam, felt, textiles and wood veneer
Laser cutting is extremely well suited to felt cloth, polaroid filters and similar materials. Cutting can proceed rapidly and very precisely, for example where rolls have to be cut. Edges are free of strings, almost as if welded.
Other types of polaroid filter, foam plastic and veneer can also be laser cut with excellent results.
Laser cutting of technical plastic
Many technical plastics such as POM, PA (nylon) and PEHD can be successfully laser cut, if the sheets are thin. Thicker sheets may suffer quality and tolerance issues because the plastic often melts along the cut.
At the same time, steam can arise, which then requires special measures with respect to vacuum and filter controls. Technical plastic is still laser cut, due to the geometry of the blank or to keep prices low.
At Induflex, we no longer laser cut technical plastics. Instead we prefer CNC-milling or water-jet cutting, which allows us to achieve the requisite quality.