Components for lamps
Our long experience in the production and design of lamps takes its strength from our cooperation with imaginative designers. Making their ideas and visions come to life has challenged and strengthened our craftsmanship. We can produce various components for lamps and lighting products, such as skeleton frames, stands, screws, spacers, diffusers, lampshades, tubes, film and packaging parts.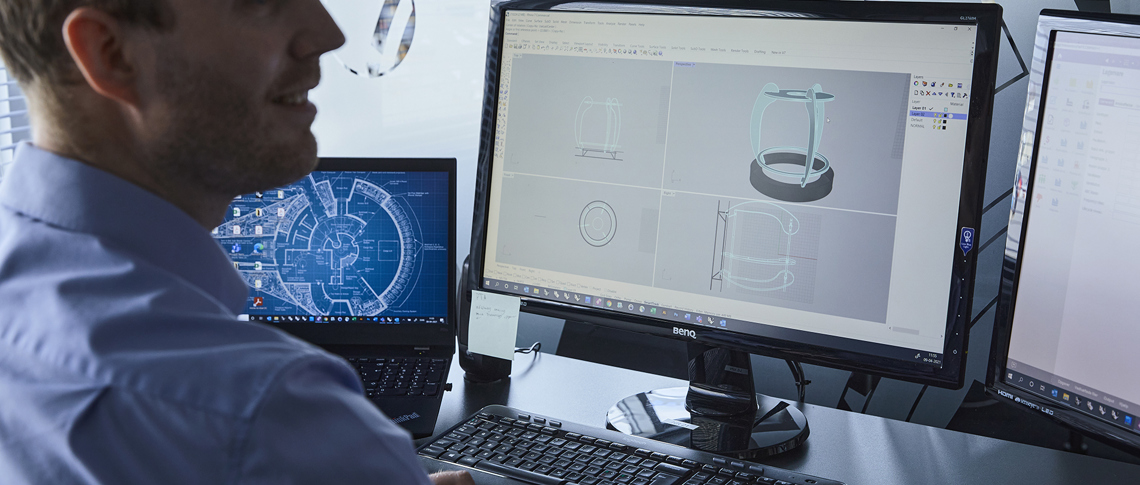 Materials used in lamps
We can work in a wide range of materials such as POM, polycarbonate, PETG and acrylic, all of which are used in a variety of sub-assemblies for lamps.
Acrylic has an abundance of excellent characteristics when it comes to lighting. The material's many visual advantages allow you several options for attaining the look you want.
Acrylic can play the lead, or work as a supporting actor, providing strength whilst weighing in at only a few grammes.
Optimising an existing design
Once your lamp design is ready, we can help to optimise its structure, suggesting for instance a switch to another material, or making the lamp easier to assemble.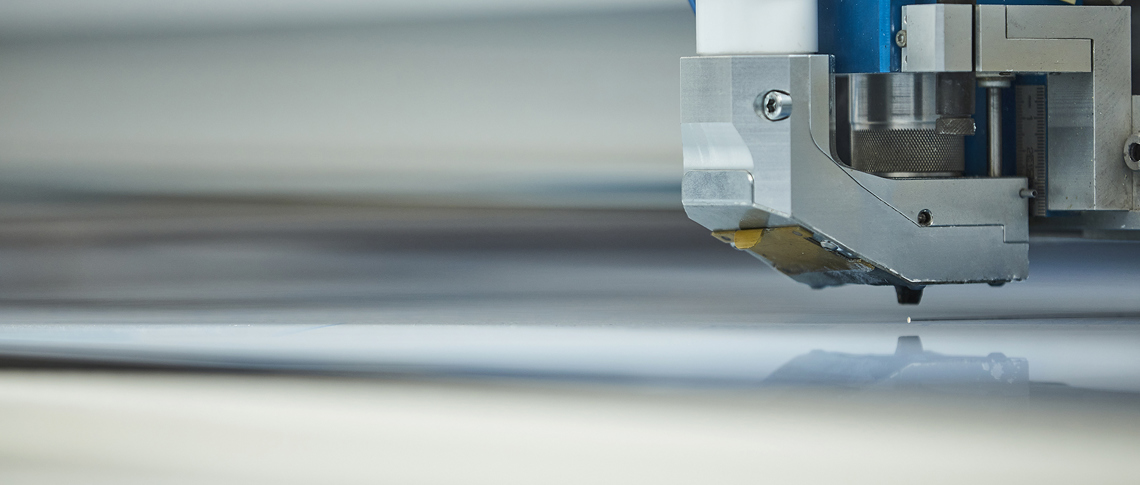 Manufacturing components for lamps
We use all of our production facility – or parts of it – to construct and manufacture lamps, depending on the task and its scope.
Laser cutting, plotter cutting, heat bending, water-jet cutting, CNC turning or CNC milling, surface treating, engraving, assembly, packing and storage.
We can be your total supplier of entire lamp projects or a subcontractor of acrylic parts for lamps.
Learn more about manufacturing lamps in this brochure
Below is a series of lamps for which we are proud to have supplied components.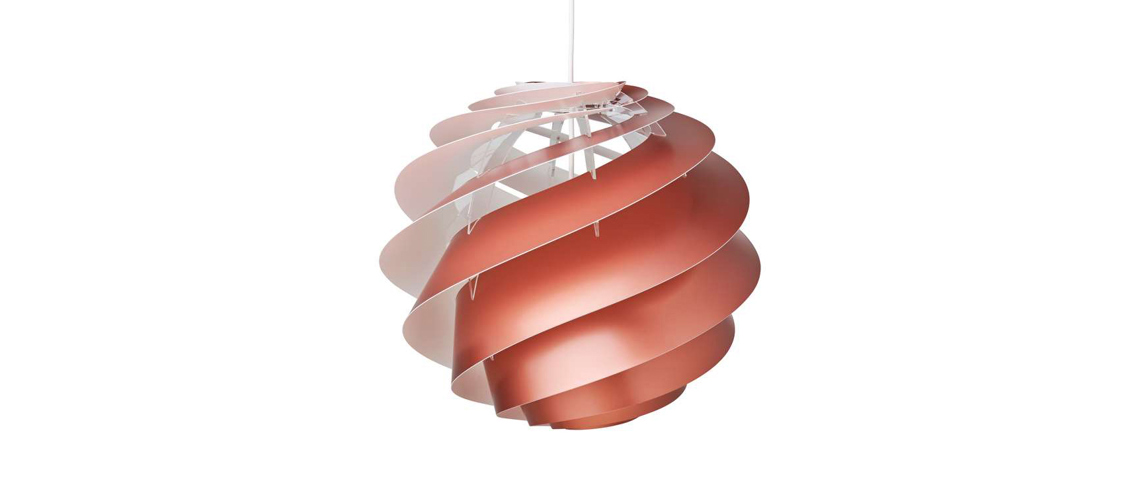 Le Klint - SWIRL

Le Klint's lamp series, SWIRL, is unique not only because of its lovely lines, but also its craftsmanship. Our company is particularly enamoured with SWIRL!
The inner, almost invisible acrylic structure of SWIRL lamps conveys lightness to the slats and helps to spread light.
In 2017 we helped Le Klint to come up with the GigaSwirl – the largest Le Klint fitted light, with a diameter of two metres.
Le Klint - CACHÉ

The hallmark of the Caché series is the pleats, which are secured with an internal, invisible skeleton of laser cut acrylic.
Through the use of acrylic rather than metal, unwanted shadows could be avoided, and the weight of the lamp was considerably reduced.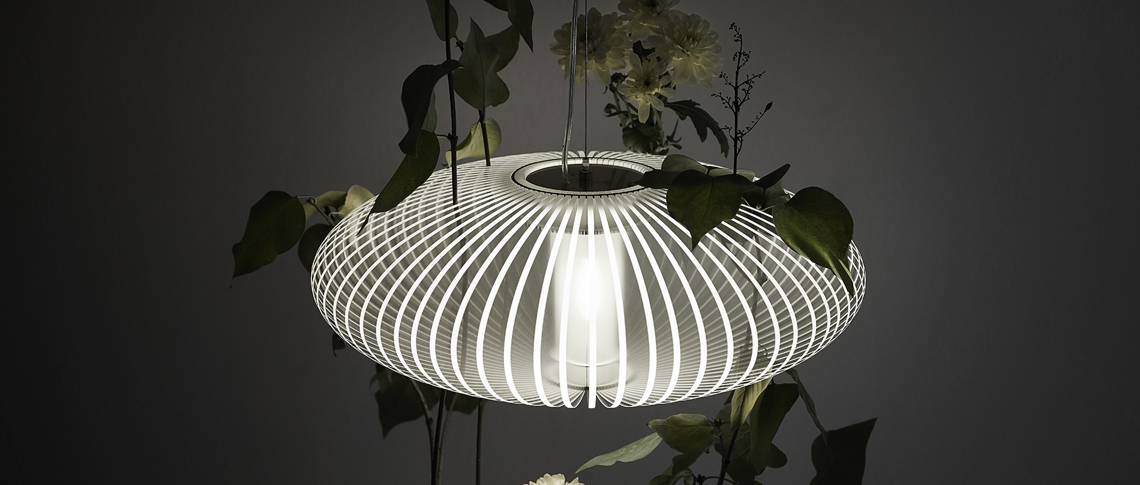 Osmund Olsen - Ellipse lamps

The lamp forms a full ellipse, with its 68 wings in 5 mm laser cut acrylic.
The parts are sand-blasted, which helps the acrylic capture and radiate light. The acrylic parts are mounted on two plates of anodised aluminium, creating an internal tube that spreads light.
At the top, light is reflected from a brushed brass plate bearing a laser engraved logo and technical information.
Gejst - Biota

Biota hanging and table lamps from the Danish design company Gejst were inspired by mushrooms.
The three-dimensional form is made of 2 mm acrylic or wood veneer slats assembled rather like a puzzle. The structure is self-supporting.

If you have an idea you would like to see in production, or a question about the structure of an existing design, we would be delighted to help.