PTFE (Teflon®)
If your products have to be produced in an FCM-approved material with good sliding qualities as well as high chemical resistance, PTFE may be the right choice for you.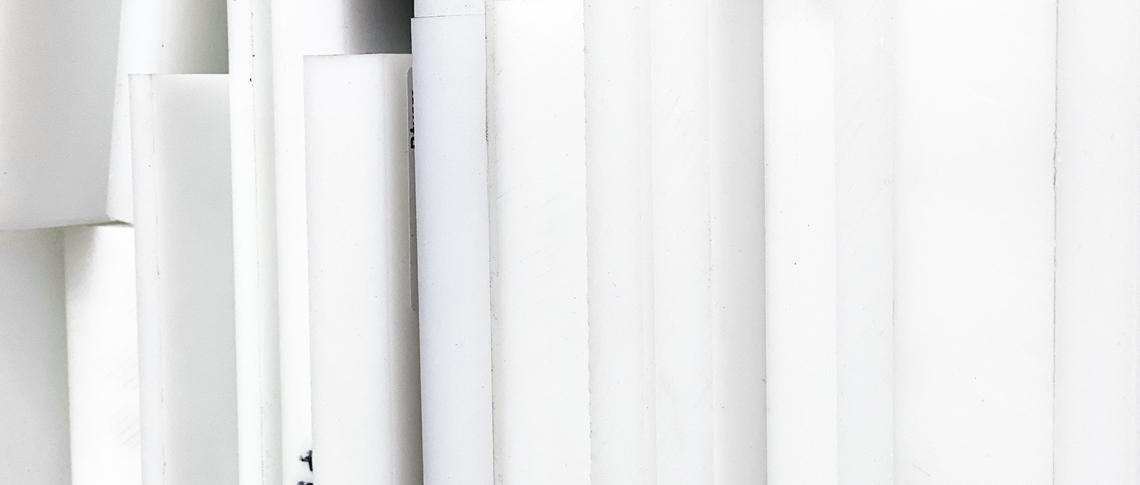 What is PTFE?

PTFE, also familiar as Teflon®, stands for Polytetrafluoroethylene.

PTFE is supplied in sheets and rods in a natural colour.
Several companies produce PTFE, and the material is known under several brand names such as Teflon®, TECAFLON® og FLUROSINT®.
The characteristics and advantages of PTFE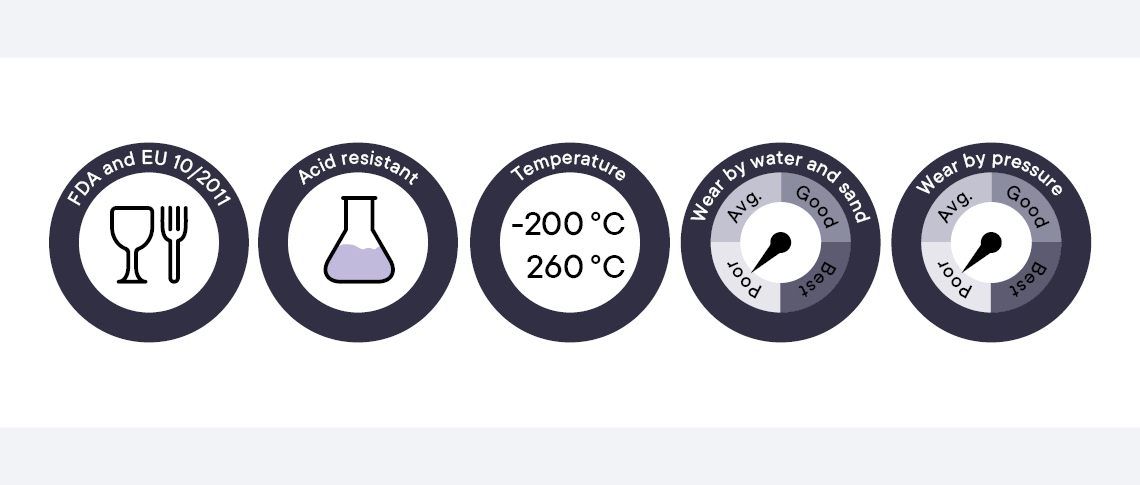 PTFE has the merit of good gliding qualities. It has very low friction, as one can imagine by looking at a Teflon®-coated pan in the kitchen.

The material is electrically insulating, has low surface tension and good chemical resistance, as well as UV and weather resistance. PTFE has moreover a high service temperature of right up to 260 °C.

PTFE has low strength and rigidity and a high expansion coefficient, which can make the material soft when subjected to pressure. However, PTFE can be supplied with various additives such as glass or carbon. These increase strength for applications where this quality is necessary.

We will be happy to advise you on PTFE and possible additives.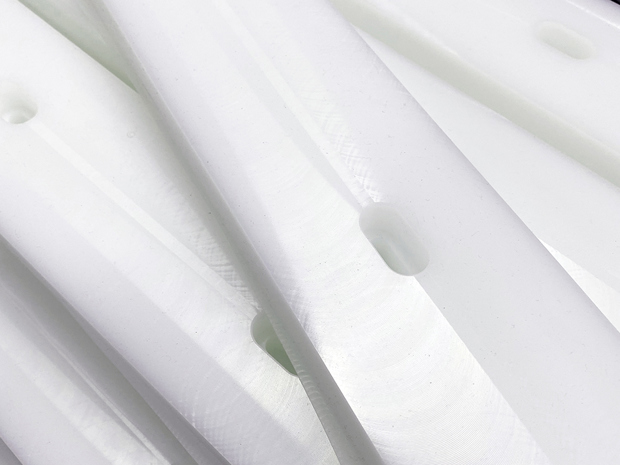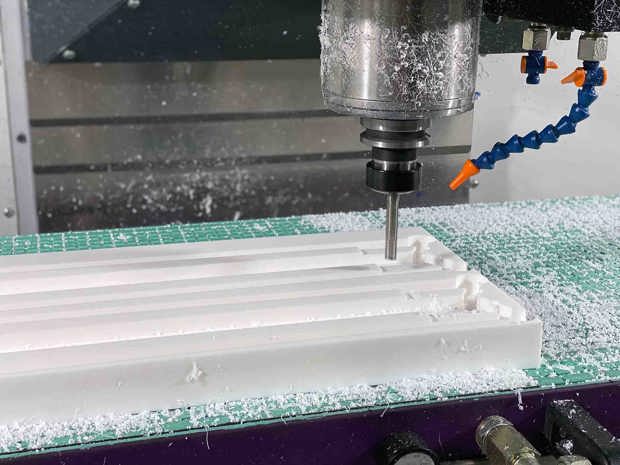 Applications of PTFE

PTFE is often used in environments with a relatively high service temperature such as a heat exchanger.

PTFE can also be used in areas that need to be cleaned with harsh chemicals.
PTFE is also excellent in areas where slide ability is required.
PTFE is food-approved (FCM) and is therefore often used in parts for the food industry such as:
Gaskets
Sleeves
Glide element
Wiper 
Joint rings
Bearings
PTFE is also used for products such as:
Pump parts
Filter
Tank
Piping system
PFTE is also known as coating consisting of Teflon® on pans and pots. 
Food-approved PTFE

When you order PTFE items from us, they are supplied with FCM-approval as standard.
Processing PTFE

We perform CNC turning and machining of your PTFE products.

To learn more about PTFE, please consult our plastics product range table.
Want to know more?

If you have any questions about PTFE or its processing, please do not hesitate to contact us.