Polyethylene terephthalate (PET-P)
PET-P is thermoplastic that exhibits high mechanical strength and rigidity. The material can afford a very high surface quality. At Induflex, we can both turn and mill your PET-P items.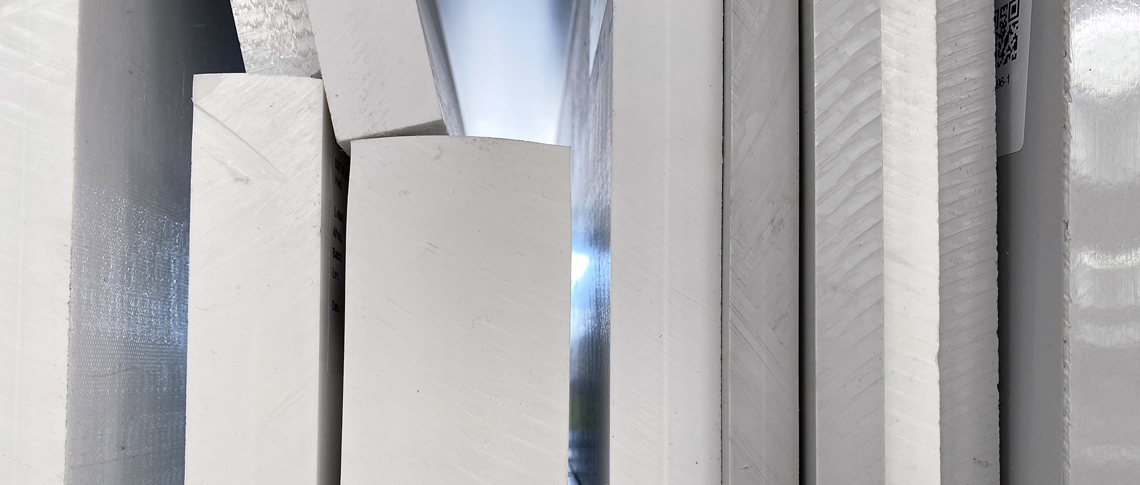 What is PET-P?

PET-P stands for polyethylene terephthalate, a part-crystalline thermoplastic. Without additives, PET-P is a white plastic that comes in sheets and rods of many sizes.

PET-P should not be confused with the transparent plastic A-PET, the amorphous version of PET plastic. Read more about A-PET here.
Several companies produce PET-P, and the material is known under several brand names such as TECAPET®, TECADUR™ og Ertalyte®.
The characteristics and advantages of PET-P

PET-P has low water absorption, in combination with good chemical resistance, high toughness and rigidity, good slide ability and crimp rigidity. For these reasons, PET-P can have excellent surface quality.

PET-P cannot withstand hot water above 60 °C.
Additives in PET-P

Where increased slide ability is needed, PET-P can be modified with TF/TX (PTFE/Teflon®).

Teflon® acts as a lubricant in this case, increasing the material's slide ability. With added Teflon®, PET-P becomes grey rather than white.
PET-P applications

PET-P is typically used in environments where high mechanical strength and rigidity are required, and where particular demands are made of dimension and surface quality.
Processing PET-P

We perform CNC turning and machining of your PET-P products.
Food-approved PET-P

If you order PET-P from Induflex, the standard material supplied is FCM.

If you have any questions about processing PET-P or your choice of material, please contact us.