Plastics for your project
Plastic is not as simple as you may think. Each type of plastic has properties of its own, which in turn affect processing methods, form and function. Our standard stock of technical plastic and of other visual materials is comprehensive. In addition, we have a large network of European suppliers through whom we can order exactly the material you want.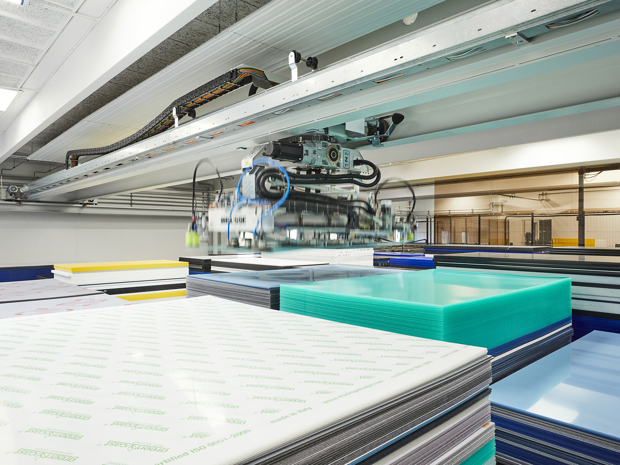 Technical plastic (engineering plastics)

Technical plastic may also go by the name of engineering plastics. It is most commonly used for items and constructions that place higher demands on the technical and chemical properties of the material in terms of its fire-retardant quality, heat and chemical resistance, shear strength and mechanical strength.
On the illustration below you will find a cetegoisation of the different plastics.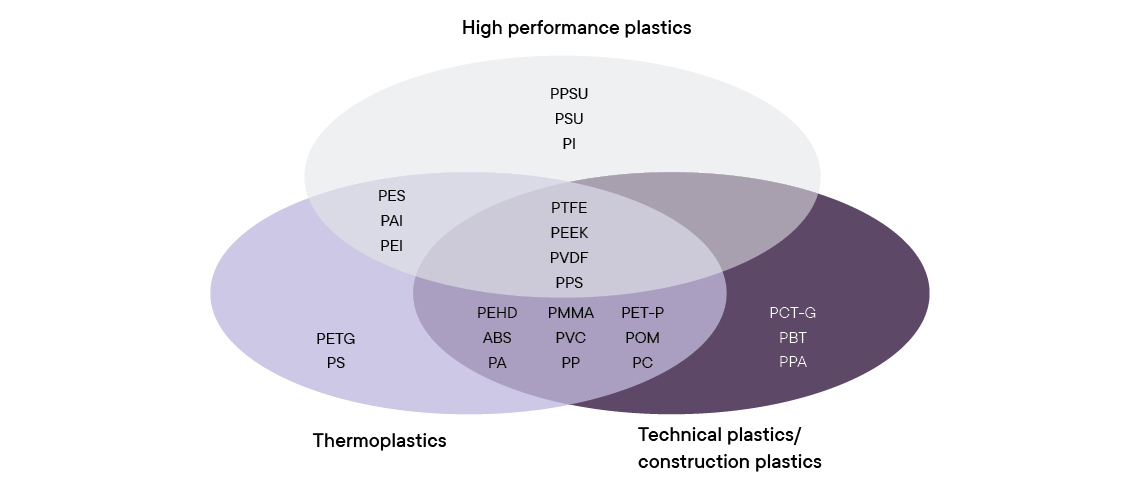 Among others we can produce your parts in the following types of technical plastics:
There are multiple additives for technical plastic, which modify the product in order to attain specific results. The aim might be to increase strength, glide, friction, self-lubrication or anti-static properties.
If you would like to know more about the technical properties of the various types of plastic and options for processing? Download our plastic table here.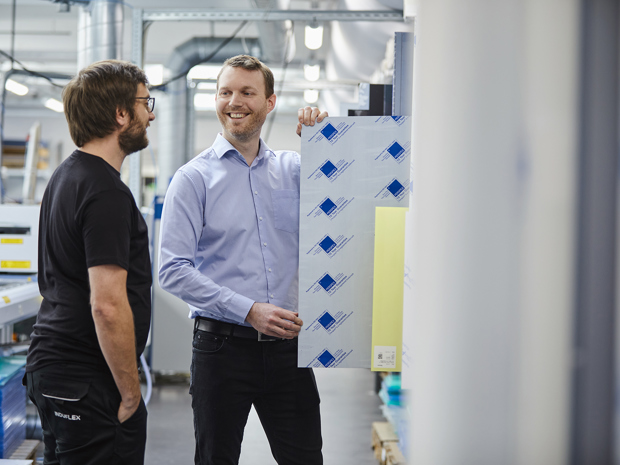 Creative plastic

In contrast to technical and chemical plastics, we have designated as 'creative plastic' a group of plastic materials that demonstrate particular visual qualities and creative opportunities.
Such qualities include colour, structure, shine, light transmission as well as UV- and weather-resistance. Creative plastic is often used for visual communication, shaping and design purposes.
At Induflex we can produce your creative products in plastic materials such as:
PMMA [Acrylic]
PS [Polystyrene]
PVC [Polyvinyl chloride]
PP [Polypropylene]
PET [Axpet®]
PETG [Vivak®]
ABS [Acrylonitrile butadiene styrene]
EVA foam [PE-foam/foam rubber]
Want to know more about technical or creative plastics? You are always welcome to contact us.