Plastics for your project
Plastic is not as simple as you may think. Each type of plastic has properties of its own, which in turn affect processing methods, form, and function. Our standard stock of technical plastic and of other visual materials is comprehensive. In addition, we have a large network of European suppliers through whom we can order exactly the material you want.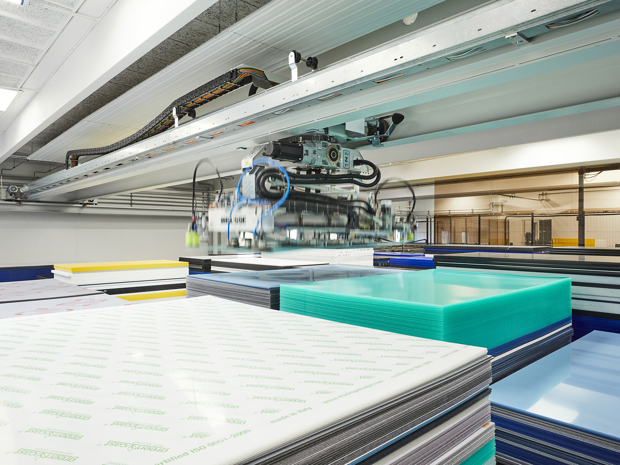 Technical plastic (engineering plastics)
If you need a machine part, or another technical component made from plastics that needs to reach certain requirements, engineering plastics is often the right choice of material.
Among others we can produce your parts in the following types of technical plastics:
Polyamide (PA – also known as Nylon)
PTFE (also known as Teflon®)
PET-P (also known as Ertalyte®)
POM (also known as TECAFORM® and Ertacetal®)
PEEK (also known as TECAPEEK® and Ketron®)
PVDF (also known as TECAFLON® and Symalit®)
PEHD (also known as Polystone® and Tivar®)
Check out a range of parts made of technical plastics here.
The above-mentioned plastics are all food-approved.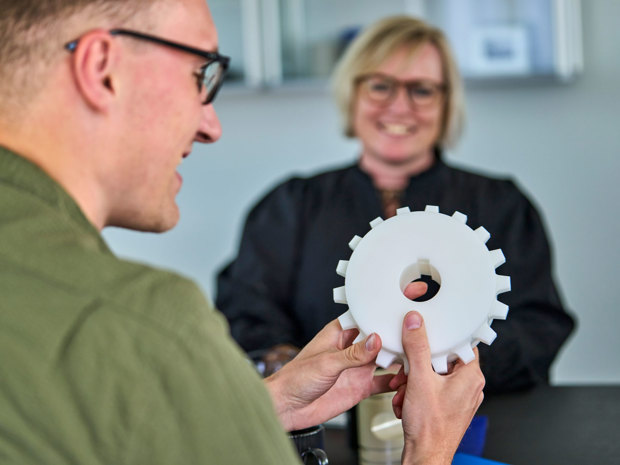 Thermoplastics, technical plastics, engineering plastics or high performance plastics?
Technical plastic may also go by the name of engineering plastics. It is most used for items and constructions that place higher demands on the technical and chemical properties of the material in terms of its fire-retardant quality, heat and chemical resistance, shear strength and mechanical strength.
Engineering plastics or technical plastics is for the most part thermoplastics, which can be melted and moulded repeatedly.
Plastics like PEEK, PTFE and PVDF are also known as high performance plastics since they possess certain qualities.
On the illustration below you will find a categorisation of the different plastics.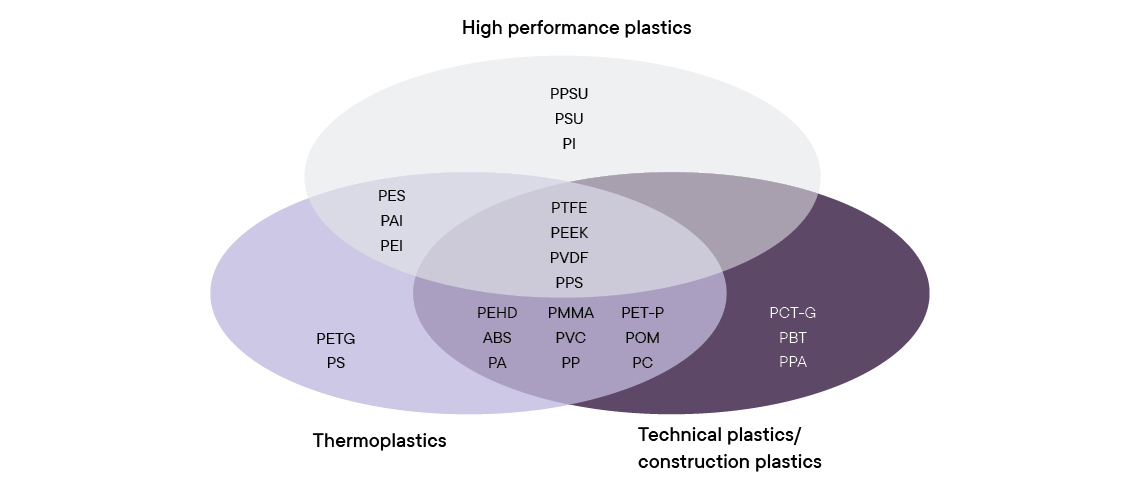 Would you like to know more about the technical properties of the various types of plastic and options for processing?
Download our plastic table here
Transparent plastics for industrial purposes
Besides the technical plastics you can also get your product made from transparent materials, which are a perfect match for a long range of technical components.
Are you looking for a material for impact resistant machine guards or windowpanes or like, then you need to check out:
Polycarbonate (also known as LEXAN™, Makrolon® and TECANAT®)
Polyester (PET – also known as Axpet®)
PETG (also known as VIVAK®)
Acrylic (PMMA – also known as Plexiglas®)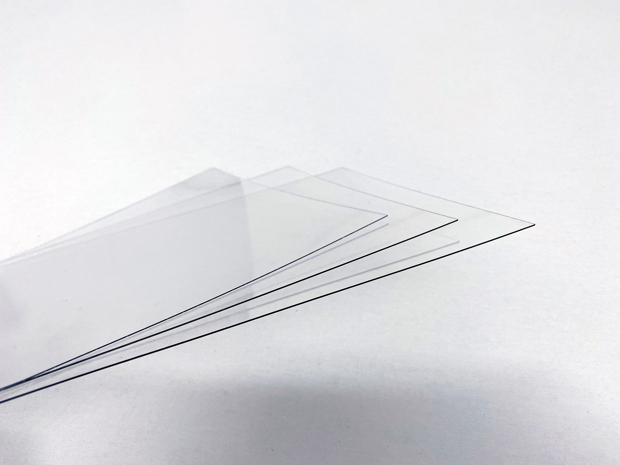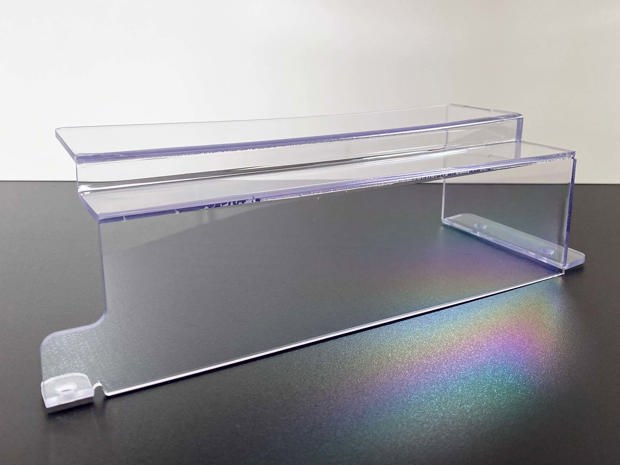 Plastics for instore solutions, design, and lighting
Are you in need of a sign, podium, a lamp or perhaps a display for exhibiting your products?
Then the below materials are normally a good choice for your solution:
Acrylic (PMMA – also known as Plexiglas®)
Polycarbonate (also known as LEXAN™, Makrolon® and TECANAT®)
Polyester (PET – also known as Axpet®)
PETG (also known as VIVAK®)
Polystyrene (PS)
Polyvinylchloride (PVC)
Polypropylene (PP)
Acrylnitril-butadiene-styrene (ABS)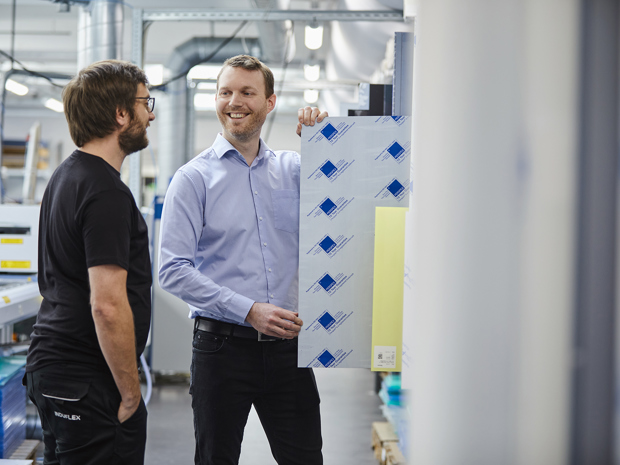 These plastics demonstrate visual qualities and creative opportunities, including colour, structure, shine, light transmission as well as UV- and weather-resistance. As a result, they are often used for visual communication, shaping and design purposes.
Check out various products made from plastics here.
Want to know more about plastics?
If you want to know more about the various plastic materials or what to choose for your product, you are always welcome to contact us.