Converting to plastics
Did you know that there are advantages to choosing plastic as an alternative to wood, steel, or metal?
With ongoing advances in plastics that give greater strength, come more and more opportunities for new applications. Today, plastic is used even in construction. It can often stand in for materials such as metal, steel or wood and, moreover, offers its own benefits.
We are well versed in guiding customers through the processes of switching from steel to plastic – covering all aspects from the reconstruction of existing products to the manufacture of new ones in a different material.
We are happy to conduct a review of your production system, completely without obligation. It could perhaps reveal where plastics might afford both economic and environmental gains. Together, we can find the very best solution.
Get inspired to convert your existing parts in our technical brochure.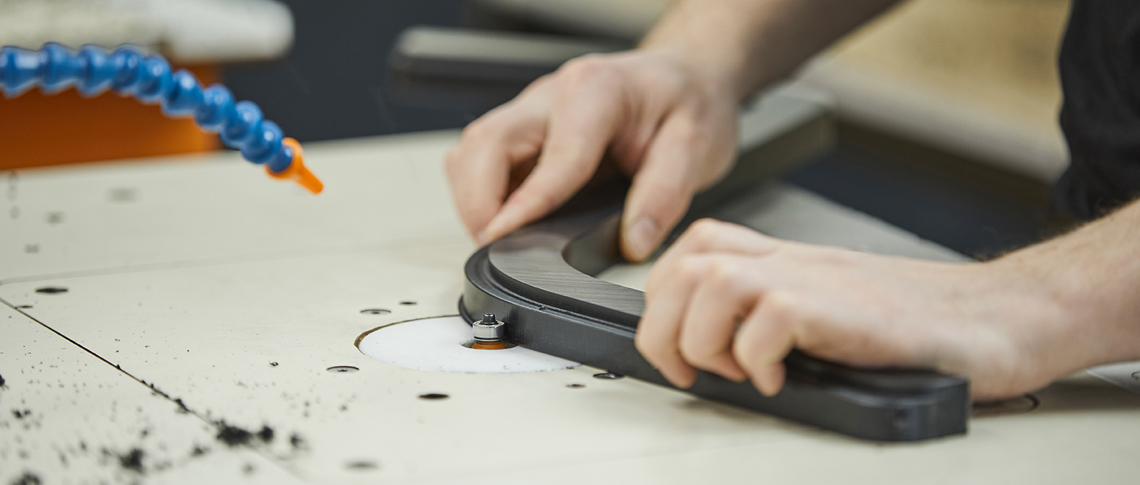 Economic and environmental advantages
Huge dividends can be reaped when you switch to plastic: indeed, there are many reasons for making the change from other materials.
Plastic moreover offers greater freedom of design, and prices per product can be kept within reasonable limits. Several functions can often be combined in a simple plastic solution. Switching from metal to plastic affords not only financial savings, but also opportunities for integrating individual components. This means simplification of the production process and often, a reduction in production costs. For example, a machine part that before conversion consisted of several wooden or steel parts can be combined into a single plastic blank. Competitive advantages are a distinct possibility.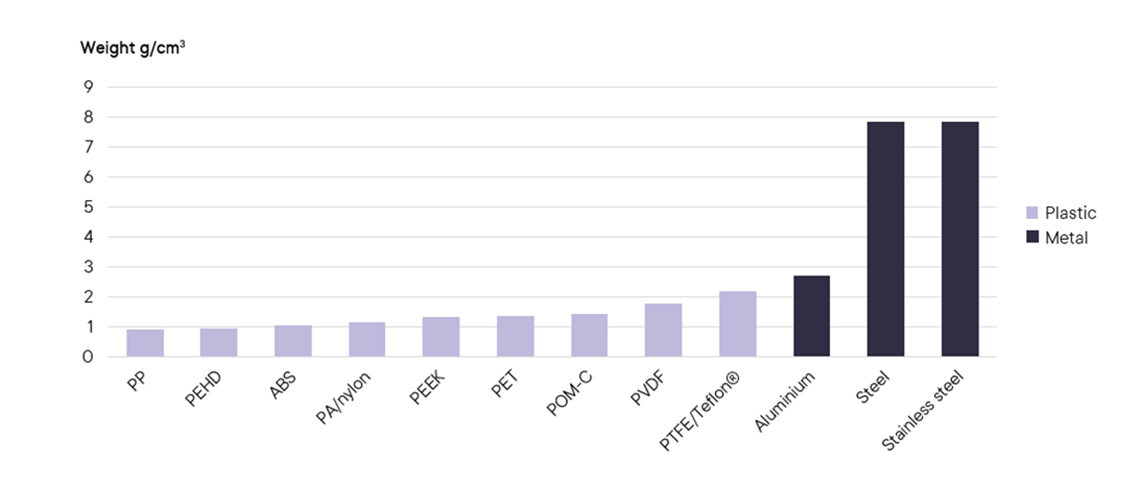 In comparison to metal items, your plastics-related accounting will be greener. The life cycle of the plastic product involves lower CO2 emissions, lighter products and lower transport tonnage. In addition, many types of plastic are recyclable.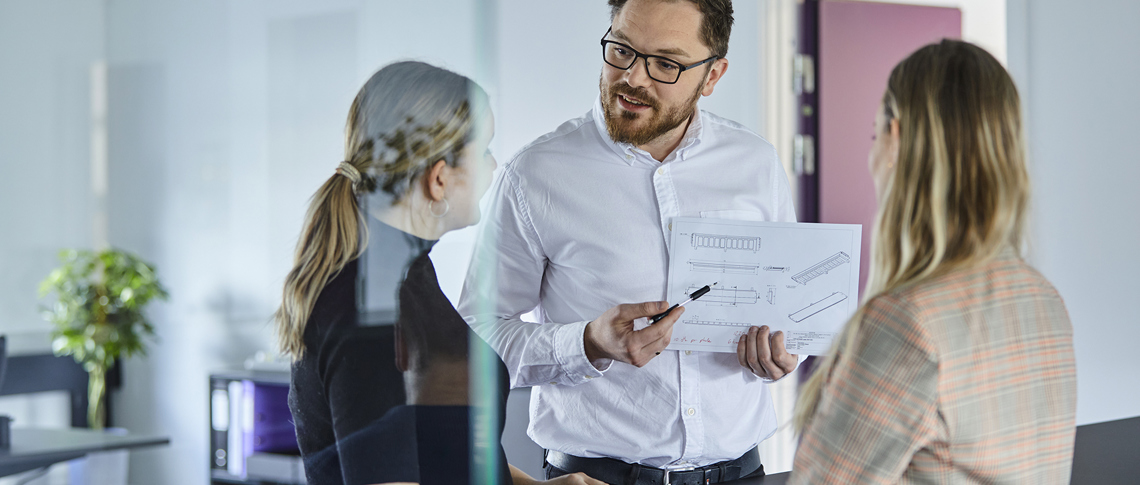 We will provide guidance
When swapping metal for plastic, it is very important to understand that the metal design cannot always be directly transposed onto a plastic version. This means that the part may need to be reconstrued to avoid deficiencies in strength or surface properties.
In the process of redesigning, one must carefully consider the purpose of the item as well as the environment it will be subjected to. Factors include:
Strength
Rigidity
Thermal expansion
Temperature resistance
Tolerances
Regulatory requirements (UL 94/Atex and similar)
Protective screens
Product lifetime
The most important thing in this process is to clarify end use: this information and associated details can be a determining factor in the final selection.
We are able to advise you, taking into account your needs and production type to find the best possible construction method and type of plastic.
Questions and answers about converting to plastics
What sort of item might lend itself to plastic production?
There is a wealth of products that can switch to plastic production. We have considerable experience of converting various machine parts such as toothed wheels, screws, sub-assembles and profiles.
What materials previously used can switch to plastic production?
Many types of metal, steel and wood.
How often to plastic items need to be replaced?
This depends greatly on the environment and the machinery, as well as the type of plastic.
If you have an item, you are considering reformulating, we will be happy to provide a precise evaluation of durability, should you want to produce it in plastic – and there is no obligation.