100 % recycled acrylic - GreenCast®
Are you looking for the perfect material for your sustainable in-store project? Greencast® is made from 100 % recycled acrylic – with the same fantastic technical properties as conventional (non-recycled) acrylic.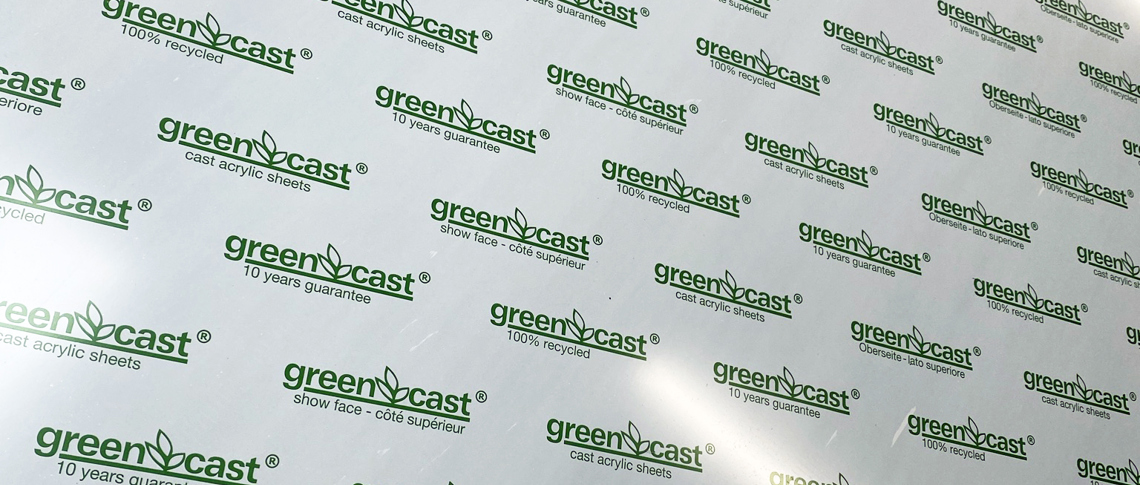 Recycled acrylic - without compromising on the properties
GreenCast® is therefore the material for logos, signs, podiums or other items that can make your next in-store project a reality.
GreenCast® is - like conventional acrylic - suitable for items like: 
Sneeze screens and partition screens
Lamps
Diffusers
Signs and logos
Podiums
Product displays
Jewellery
Brochure holders and stands
Have confidence in your choice of GreenCast®:
100 % R-MMA (recycled methyl methacrylate monomer)
VOC-free
HFC-free
Complies with ISO 7823.1
Same technical properties as PMMA
Can be recycled multiple times
Produced using less water than PMMA
Produced using fewer CO2 emissions than PMMA
Available in numerous colours and thicknesses
Can be worked in just the same way as conventional acrylic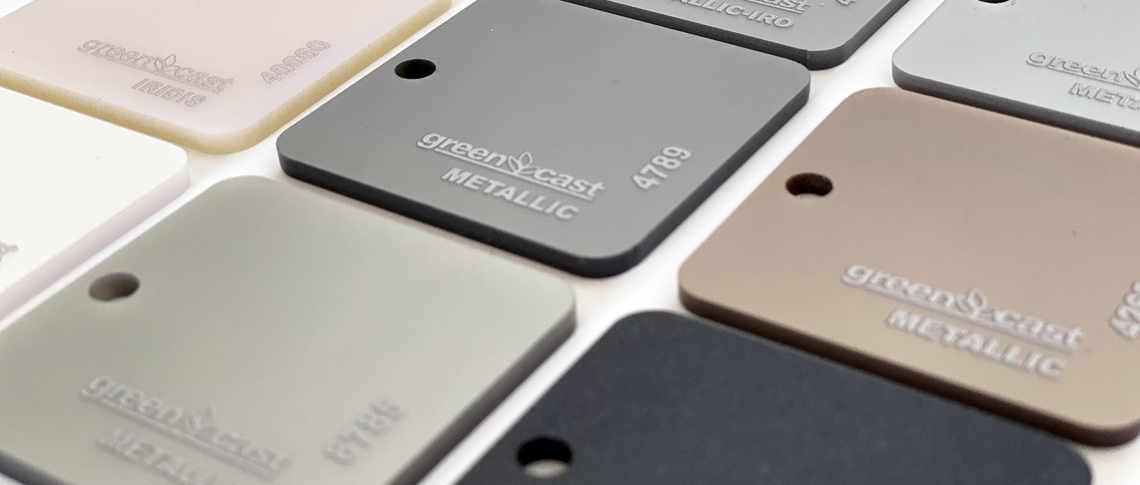 Many possibilities
GreenCast® comes in sheets up to 3050 x 2030 mm in the following standard thicknesses:
Clear: 3 , 4 , 5 , 6 and 10 mm
White: 3 and 5 cm
Black: 3 and 5 cm
The sheets can also be ordered in many different colours and variations with a thickness up to 25 mm.
GreenCast® can be cut, shaped, glued or bent, and it is also possible to print or engrave GreenCast®
with the same degree of fine detail as conventional acrylic.
Would you like to know more?
Are you interested in hearing more about the many uses of GreenCast® or would you like to trail the material?
Please feel free to contact us for advice
We will be happy to advise you on your choice of materials, both as regards technical properties and the visual ones.