Safety screens
Do you have an area in your production plant that requires a partition, or a machine that needs a screen? We make screens in durable plastic materials to your requirements and needs.
Whether you need a screen for safety reasons, for a production facility, food or tooling machinery, we can make it to your specifications.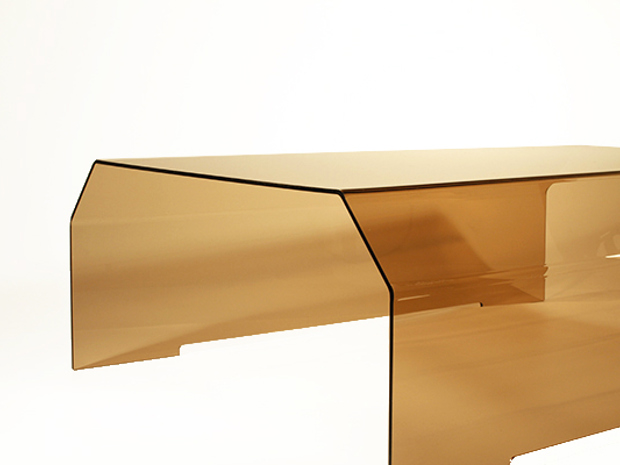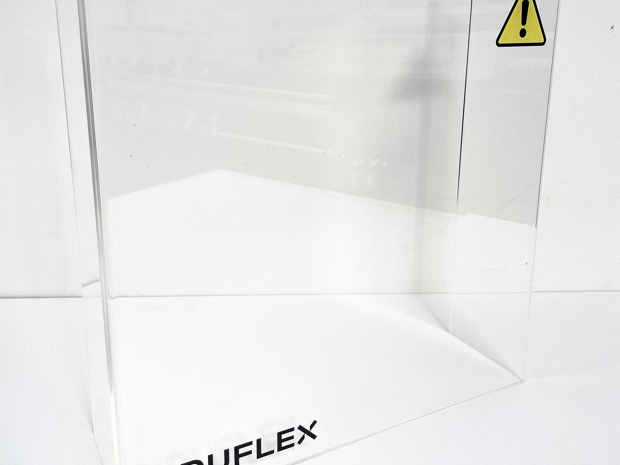 Safety screens in plastic

We manufacture most screens in polycarbonate or PETG.
PETG and polycarbonate are sound-abating, transparent and shock-resistant and therefore ideally suited for making safety screens.
We can make your screens in clear, coloured or partially clear material – depending on your preferences.
If you are unsure as to what material would best meet your requirements for screens, we can advise you.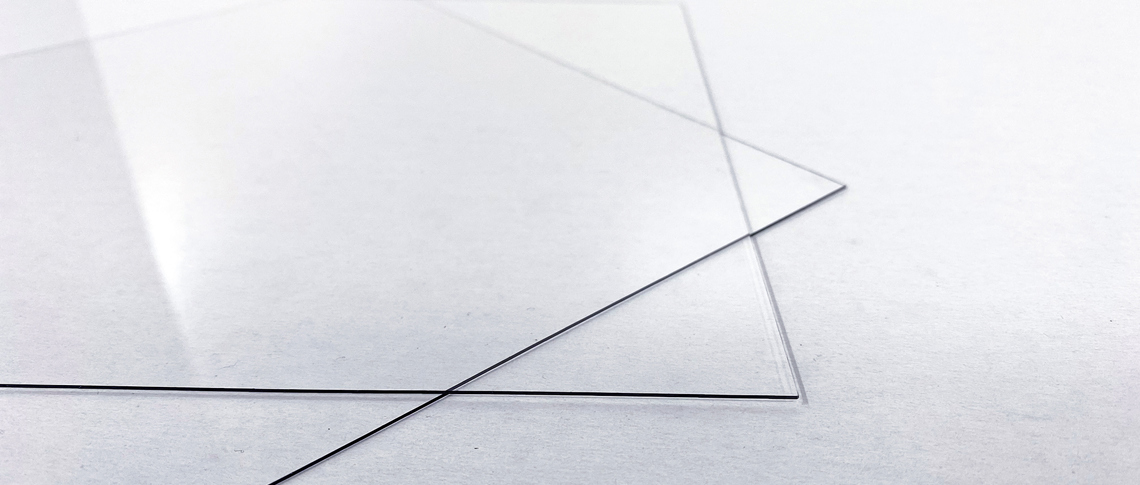 Production of bespoke safety screens
Our methods for making screens usually involve CNC milling, laser cutting, water-jet cutting and heat bending.

In some cases, there may be a need for glueing or counterboring, depending on the format and construction. With our experience you can be sure of stability in the screen structure.
Send us a drawing or measurements and we will draft a structural design for you.
Would you like to add a particular warning or perhaps a logo to your screen? Engraving or printing can help to bring your screen solution into line.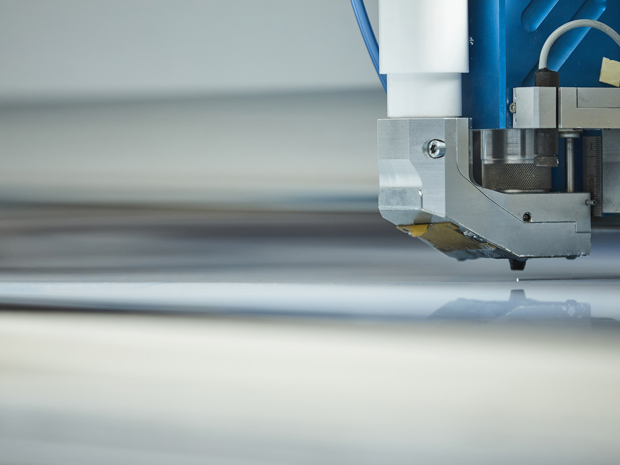 Safety screens for food production

Screens are made in materials and to designs that take into account such things as requirements for chemical resistance, temperatures, hygiene and food-approval needs.
Naturally, we can make screens from food-approved (FCM) materials.
Whether you want a single screen or several, we can provide custom products in your preferred materials – and delivery times are short.
For any questions about screens, structural design or materials, please feel free to contact us. We are ready to help.
Were you looking for information on COVID-19 sneeze screens and other screening? Click here.