Bespoke gaskets
A series of industries makes use of packaging in a variety of shapes. We make bespoke gaskets from many different materials and for a variety of purposes.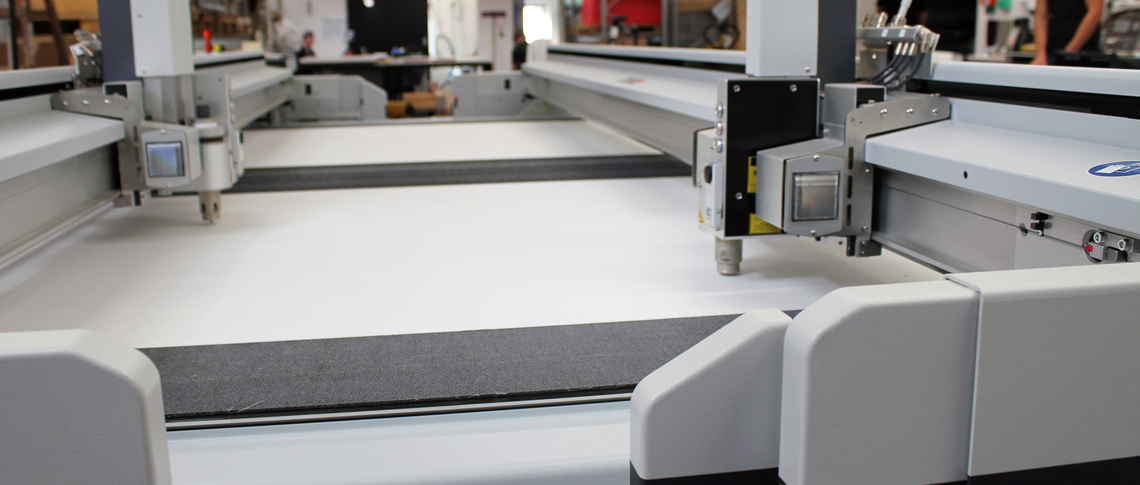 What defines a gasket?
Gaskets fulfill two overall functional requirements:
They either fullfill the need to seal or keep materials apart or they constitute an absorbent material between two different items.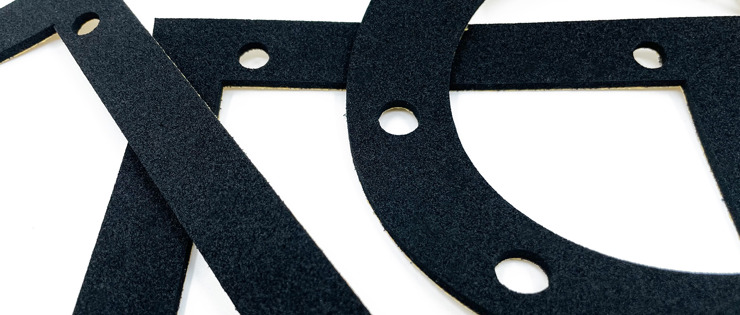 We can cut gaskets in different shapes and sizes (swipe right to see examples).
We can gut gaskets in different materials. This is EPDM rubber.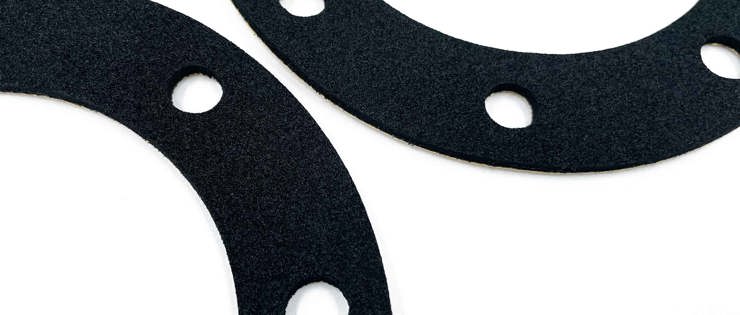 We produce gaskets with or without stickers.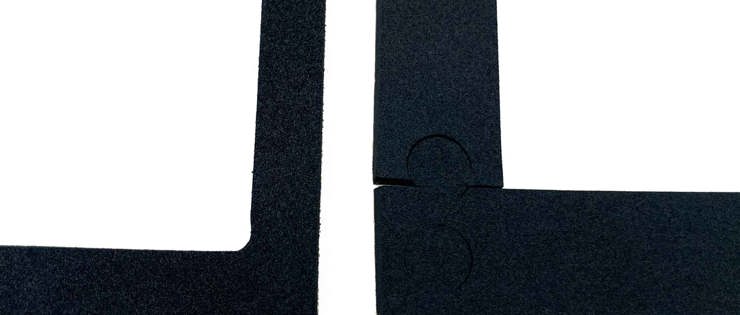 To the left a regular gasket and to the right a puzzle gasket.
Production of gaskets in rubber, insulation fibers or plastics

We can cut gaskets to your desired measurements quickly. Several types of material such as rubber, Superwool® fibre and many types of plastic go into gaskets.

Stickers or glue can be involved, depending on the area of use and aims of the gasket. Our machinery can make precise cuts through several layers or composites.
Bespoke printed gaskets

Our digital printer can also customise gaskets to your requirements. You may choose for example to have labelling or instructions printed on various gasket items.

If your gasket is destined for use in a high-profile location, you can also decide to have your logo or company name printed on the gasket, and thereby increase your company's exposure.

We can print in any size or colour.
Gaskets with stickers – ready for use

We can make your gasket in materials with stickers, but we also offer to coat pre-cut gaskets with glue or stickers so that they are ready to mount on your product.

Do you have any questions on materials or the production of gaskets? We are ready to help.