Plastics for the food and beverage industries
Are you in the food processing industry? We can make food-approved plastics for you. We have an elite-smiley in food contact materials (FCMs). This is your assurance for the relevant documentation and approvals that we provide as a supplier of raw materials and processing.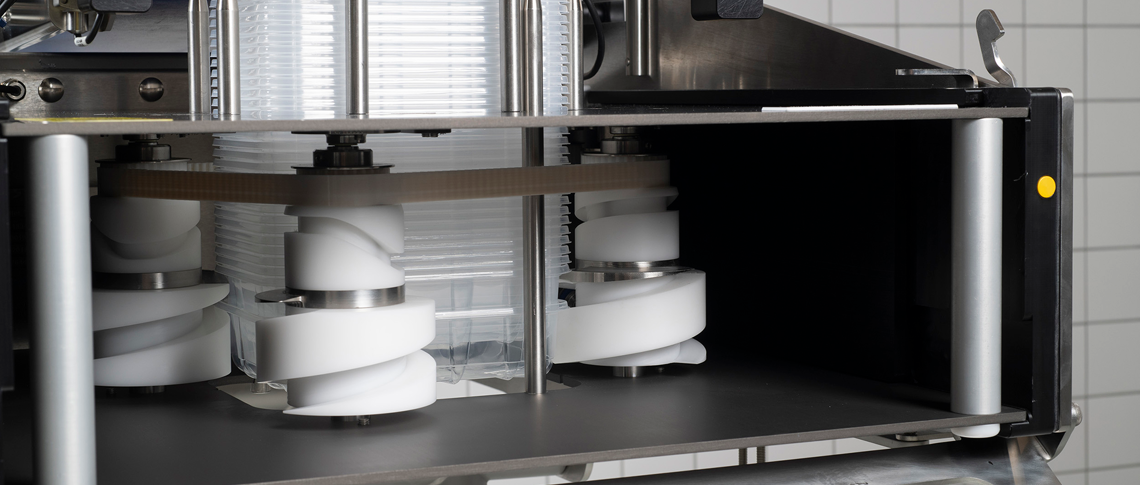 Machine parts in plastic for the food industry and the food processing industry
It is hard to imagine producing and selling food without the use of plastics. Plastic is used to produce the mechanical components, wear parts and screens used in and around the food industry's production equipment.
Machine parts such as swing arms, dispensers, knuckle pulleys, scale pans, toothed wheel – all produced in plastics.

We have significant capacity and knowledge of processing plastic parts and machine parts for use in food processing machines and production facilities.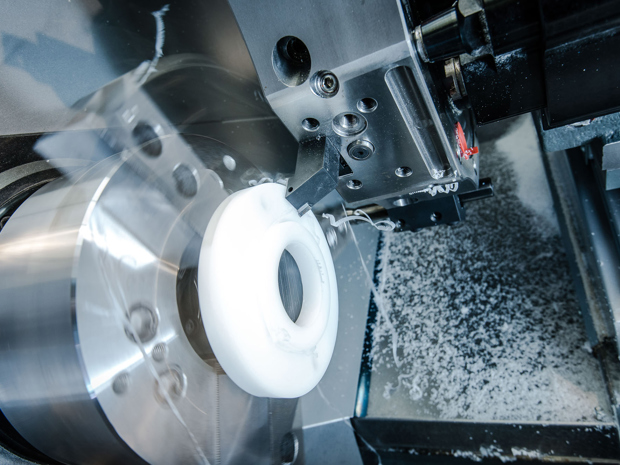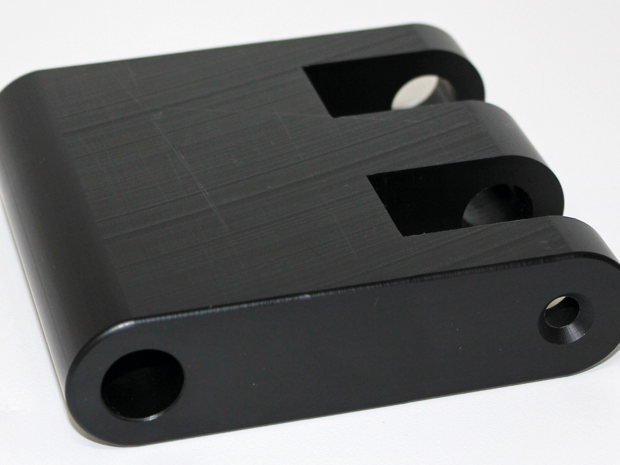 Production of machine parts in food-approved plastics
We manufacture machine parts in plastic for machinery and plant that processes both frozen and fresh foods. Our plastic parts are manufactured in food-approved material.
All plastics produced for the food and beverage industries are customer-specific and are made according to your requirements and specifications – irrespective of whether you need one, or several thousand items.
Advantages of using plastics in the food industry
Plastic is increasingly indispensable in the food and beverage industries, and not without reason.
The advantages of plastic compared with steel and aluminium are such qualities as:
100 % food-approved material
Low bulk density
Low friction
Self-lubricating properties
Short production processes.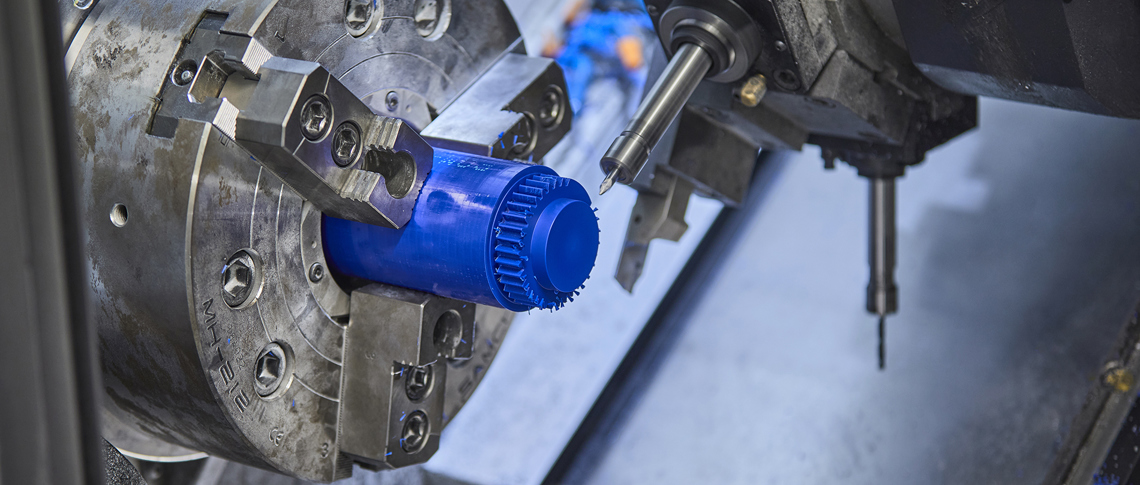 Find a supplier with the right approvals

All plastic that comes into direct contact with food must be food-approved and traceable.
Since 2011, Induflex has been approved as a supplier of plastics for plastic components destined for the food and beverage industries. If we act as your supplier and processor of raw materials, you can rest assured that the relevant documentation and approvals will be in place.
Read more about the Danish Smiley Scheme here. 
You can find our latest control reports from the Food Administration here.
Traceability with just one click
Food-approved plastics from Induflex are traceable not only to the appropriate raw material manufacturer; our system, which uses QR tracing codes allows for the material to be traced back to the individual raw material sheet or rod and the batch from which it came.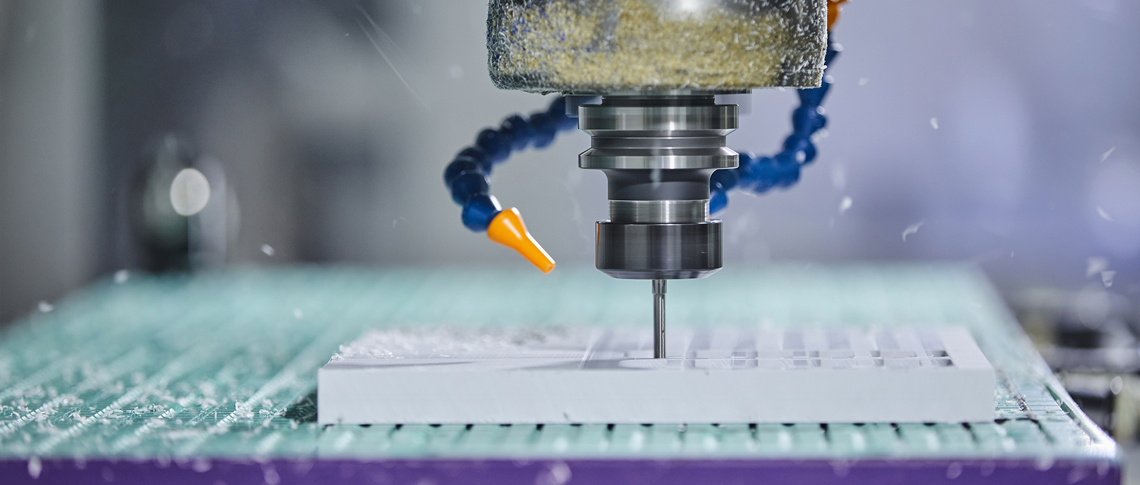 CNC-processing methods for food-approved plastic

CNC milling and turning are generally considered to be processes that have no impact on the plastic's effect on foods. Plastics made from food-approved plastic sheets and rods using CNC processing can therefore be used in contact with food without the need for a separate certificate.
Clean production facilities and clean plastic parts
Since we process plastics as a run-of-the-mill activity, we do not need lubricating agents. Cooling is by air alone. This means our production and your blanks are clean when you receive them.
Materials for the food and beverage industries

The various types of plastic afford their particular advantages with respect to the food industry and food production.
Learn more about food-approved materials in our technical brochure
The choice of plastic when making machine parts for food processing is not a random one. It is important to choose the right plastic for the task at hand. Take advantage of our experience and the advice we can give you. We have materials to suit most jobs.
Our materials fulfil technical requirements such as:
Traceability, either visual or with a metal detector
Salt water and sand
Cleaning with chemicals or steam
Vegetable oils
High and low temperatures
Read more about the various plastics in our table of plastics
Want to know more about plastic parts in the food industry? We are ready to help you.