Assembly and packaging
Induflex is your one-stop shop. We can perform various tasks to give your products a touch of finesse before they are sent to one or more destinations – depending on your wishes.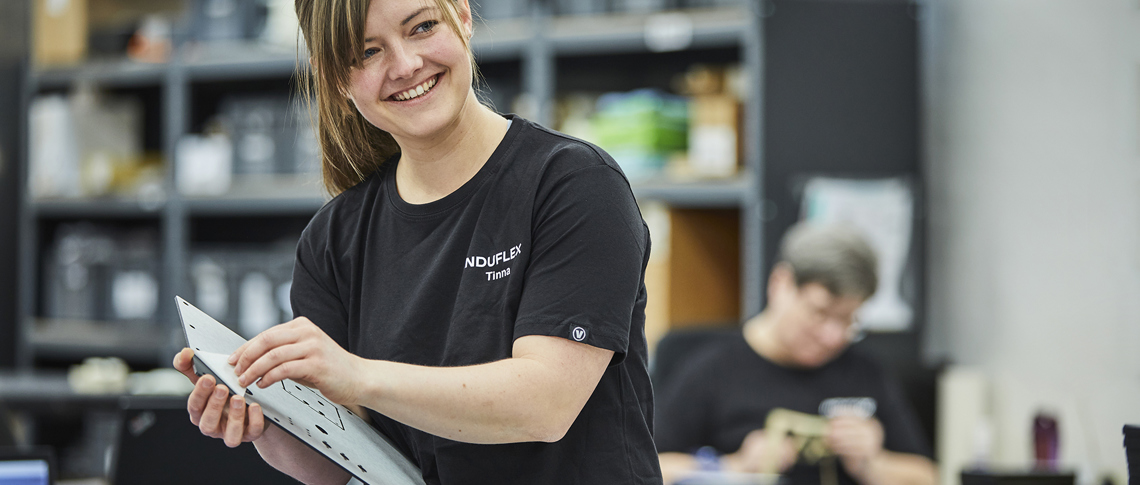 From idea to finished product
Induflex is your one-stop shop. From design, construction and production to assembly, packaging and distribution. We package and send your products to one or more destinations according to your instructions.
We can also see the entire project through, from development, construction, purchasing at subcontractors', production and processing – to assembly, testing, packaging and logistics. And we can store your items.
We are flexible – also in relation to the final finish on your product and distribution.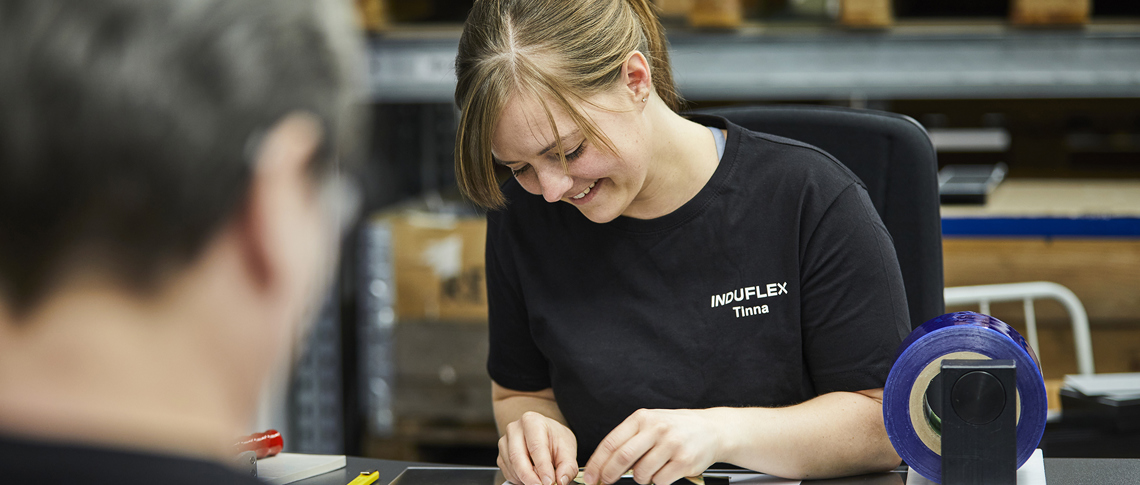 Adding stickers or film
Our assembly department offers among other things:
Addition of screws/pins
Lamination of stickers
Film application
The collective processes offered by our assembly department are typically carried out by skilled employees – but we also make use of our 'universal robot' to optimise individual settings.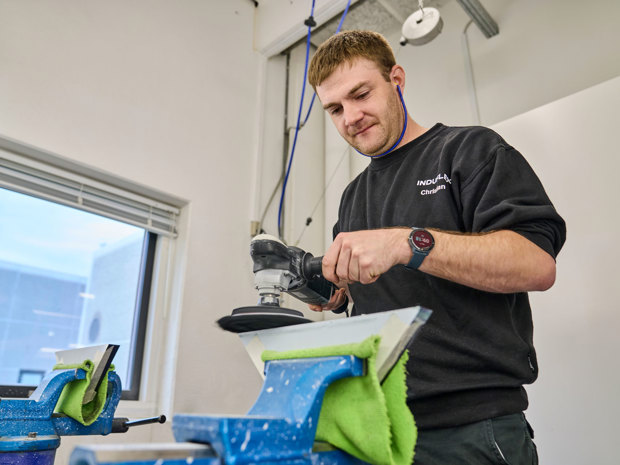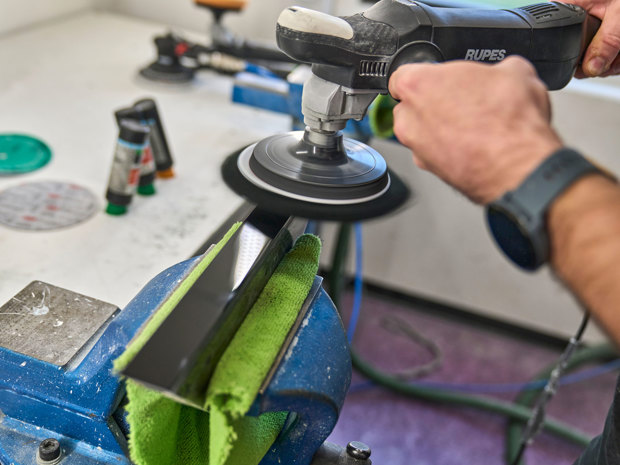 Polishing acrylic

We polish acrylics, because machining processes like sawing, milling and turning can result in a matt surface on the acrylic.
If a shiny surface is what you are after, we can polish to achieve a glossy lustrous effect.
We use various methods, depending on the geometry of the part:
Diamond edge polishing, which is suited to even sheet edges
Flame polishing is used on small, inaccessible surfaces
Manual polishing for large, easily accessible surfaces
Laser cutting, acrylic parts cut from sheets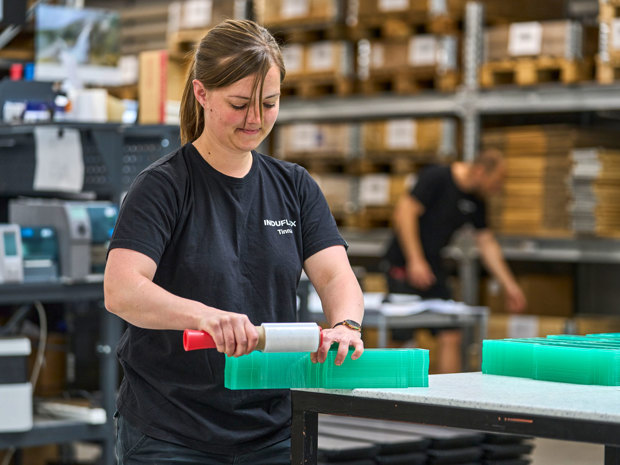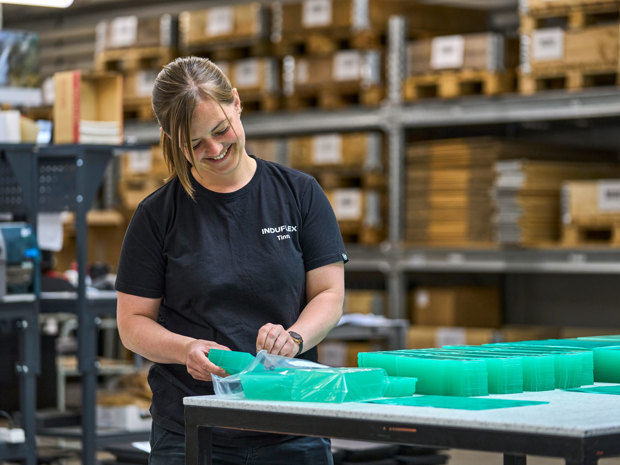 Customised packaging
At Induflex we can assemble, package and deliver an entire project as instructed by you. We deliver across Denmark and abroad.
For visual projects such as signs, podiums and other exhibition material, quality is paramount – there can be no scratches or damage. We therefore offer various packaging solutions to protect your product.
Do your parts have to be dispatched to diverse locations, such as for instance several different of shops?
We package to ensure good protection, irrespective of the manner of distribution.
Our company is geared to pack or wrap your parts for distribution and retail purposes.
Examples of packaging solutions:
Shrink-wrap
Labelling
Customised packaging

Our experience and flexibility ensure that we can find a solution that suits you and your project.
Packaging and assembly instructions
For projects that have to be assembled in diverse locations such as shops, we can compose and send assembly instructions as well as cleaning instructions for personnel.
If you would like a particular packaging or distribution method, we are ready to help.