About Liftup
The Danish company Liftup is located in Støvring in North Jutland. It designs and manufactures products within health and welfare technology for customers in several countries.
Since its founding in 2003, Liftup has developed products such as stair lifts, lifting chairs, lifting platforms and lifts. Its aim is to make health technology more widespread for many people.
In 2014, Liftup initiated cooperation with Induflex on the production of specially produced door panels for a selection of Liftup lifts.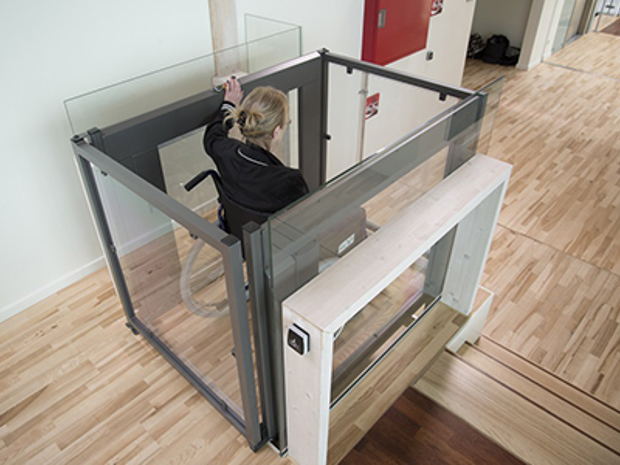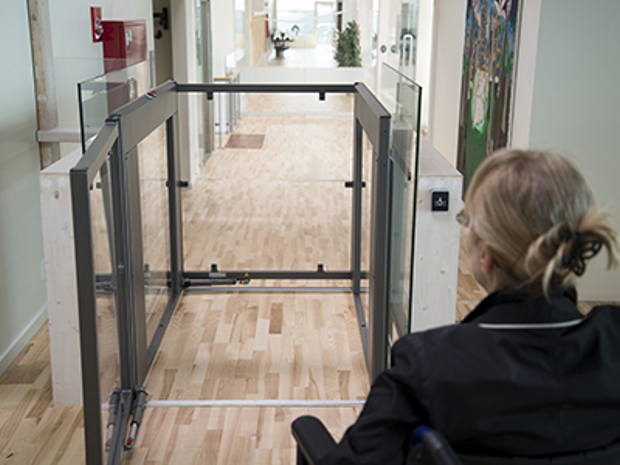 Polycarbonate door panels for lifts
Induflex produces made-to-measure polycarbonate door panels for Liftup's EasyLift model.
The polycarbonate door panels mean that Liftup can incorporate both safety and design considerations within their lifts. The material is fully shatter-proof. Its clear, unique finish is also a good aesthetic fit for the simple design and pure lines of the lift.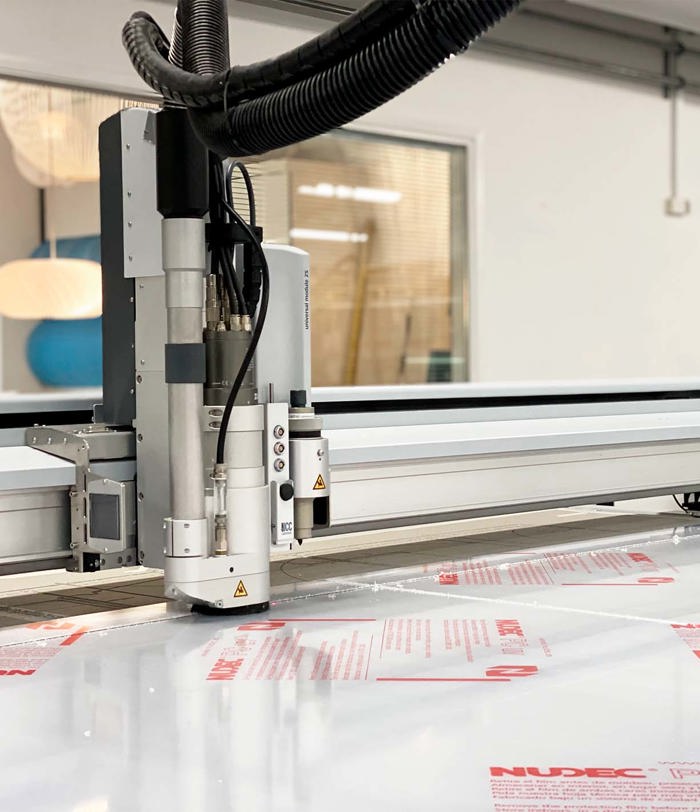 Bespoke door panels
Liftup offers its customers the option of configuring their own EasyLift lifts in various standard widths and with clear or smoked effect doors. Induflex makes the door panels in colours and measurements to fit each particular lift.
Using a cutting plotter, we mill the sheets in the required thickness and colour according to measurements defined by Liftup.
The finished door panels are delivered to Liftup, who mount them on the lifts.