Design and construction
Are you unsure of how your design can be made? If you choose Induflex, you will have a supplier who guides you through structure and design so that you will not have to compromise on what matters to you – whether your top priority is aesthetics, price, quality or another quite different aspect.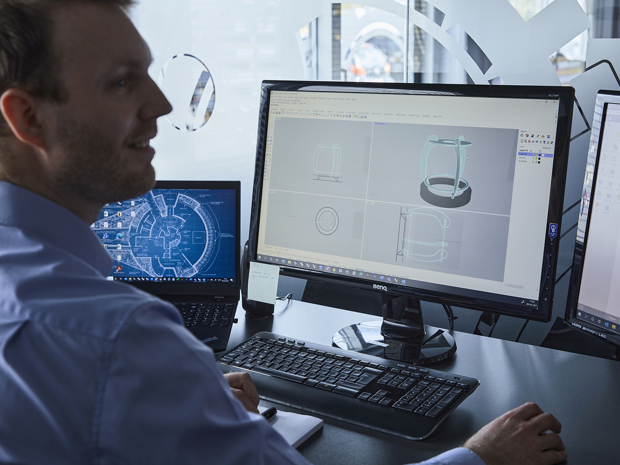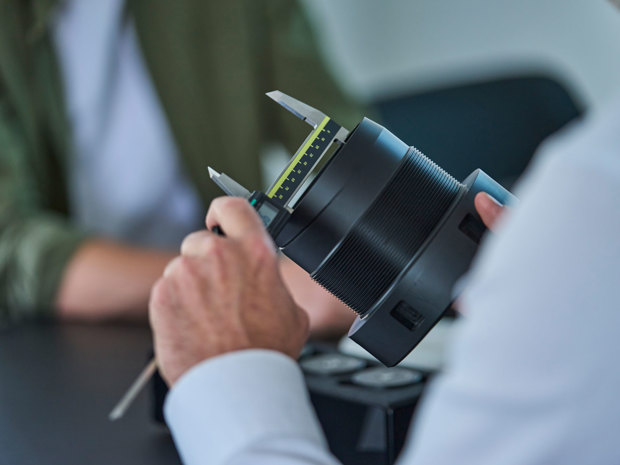 We are at the ready
We will make your idea matchless reality.
We have vast experience of a wide range of materials and are ready to help you steer the design in the right direction vis-à-vis materials and production methods.
For example, we can offer technical revision of the product after creating a prototype.
This allows for any improvements to be incorporated and efficiency to be optimised, reducing machining time and costs to a minimum.
We always take your needs and wishes as a starting point, whether visual effect, price, strength or mechanical properties are the success criteria of your product.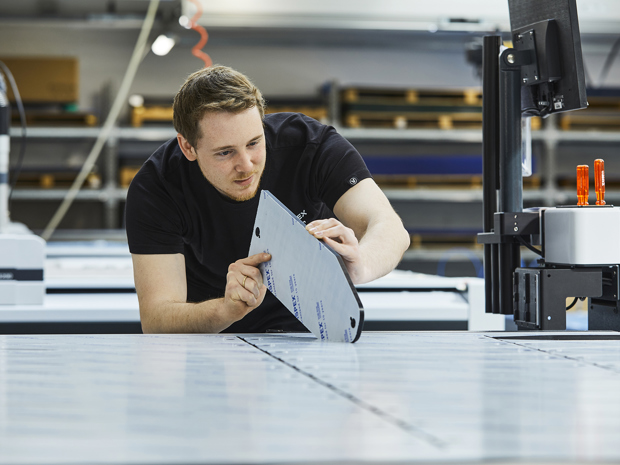 Small adjustments can make a big difference
A change of material or design can increase efficiency in production and thus make the finished product more profitable, or easier to integrate into your own production.
Even the smallest of adjustments can make a big difference.
It might be a corner that is cut at a slightly different angle, a different coupling system or a new production method, such as bending rather than glueing; any of these can result in the product better fulfilling the brief. This, without appearance or strength being negatively affected.
A careful study of your drawings and designs is made before we consider the options. Then and only then, with your go-ahead we can set production in motion.
The entire process is geared to the most appropriate way of meeting your needs. And that ensures the best result for you.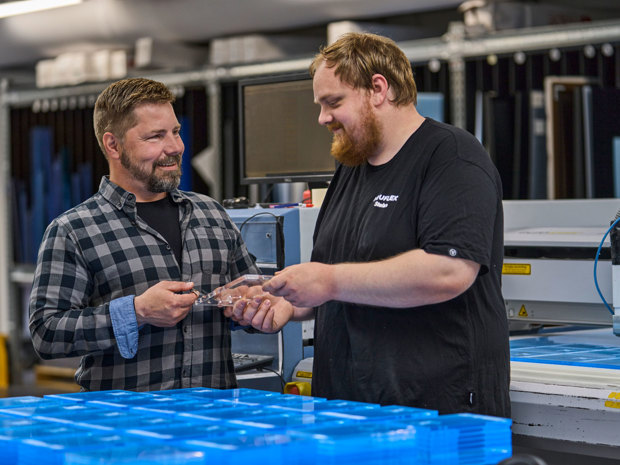 Structural design in technical plastics
It is important to choose the right material for the task at hand. The choice of material determines the success of the product and ensures that it is free from notch effects and internal tensions. This is especially the case when considering a jump from steel to plastic: it is important to choose a plastic with the right characteristics.
Read more about the many materials here.
We will advise you, and you can take advantage of our considerable experience of plastics, either when embarking on a new project and when converting an existing one.