About InVentilate
InVentilate in Ikast, Mid-Jutland, develops and supplies top-of-the-range decentralised ventilation systems to the Danish and European construction sectors.
One of InVentilate's systems is MicroVent, an integrated ventilation system that can be directly incorporated into the building façade without ducting.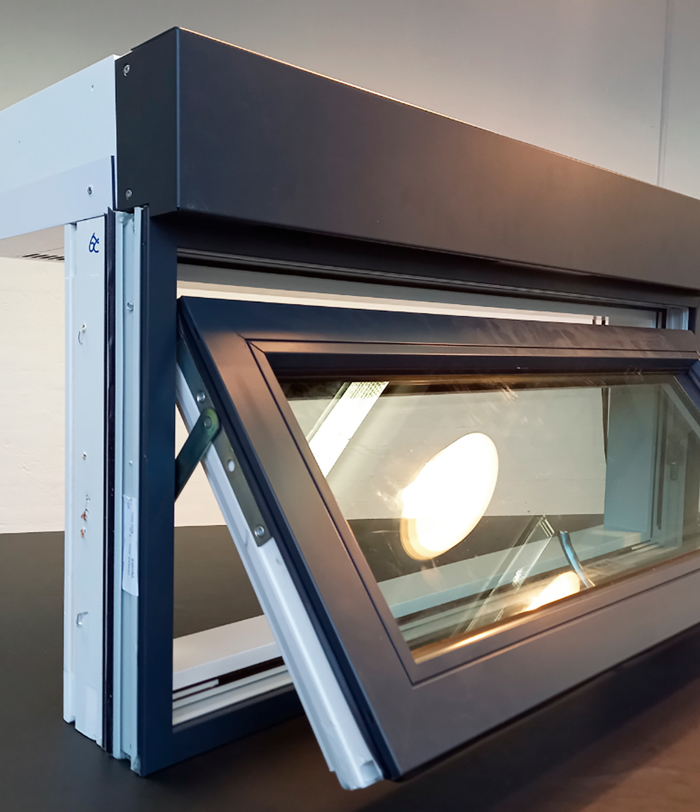 A custom-designed cover by Induflex
Together with InVentilate, Induflex developed and supplied a solution to the type of cover needed for MicroVent. It discreetly encapsulates the ventilation units to allow for incorporation directly above a window.
Since the design of the cover is a determining factor in the success of the final product, InVentilate cooperated with Induflex and chose a specially produced cover with components including Ibond® and foamed PVC.
The cover has been engineered with highly efficient processing in mind. This ensures fast delivery and excellent quality – a recipe for satisfaction on the part of both InVentilate and Induflex.