About Steinway Lyngdorf

Steinway Lyngdorf, also known as SL Audio A/S, was founded in 2005 by Peter Lyngdorf.

Headquartered in Skive on the Jutland peninsula, Steinway Lyngdorf produces sound systems for stereo and 'surround sound'.

Under the two brands Steinway & Sons and Lyngdorf Audio, the audio specialist is known throughout the world for its top-quality music systems and speakers.

Steinway & Sons are of course famed for their pianos, and Steinway Lyngdorf's audio solutions are similarly unrivalled. Lyngdorf Audio has received acclaim for its revolutionising technology and digital hi-fi components.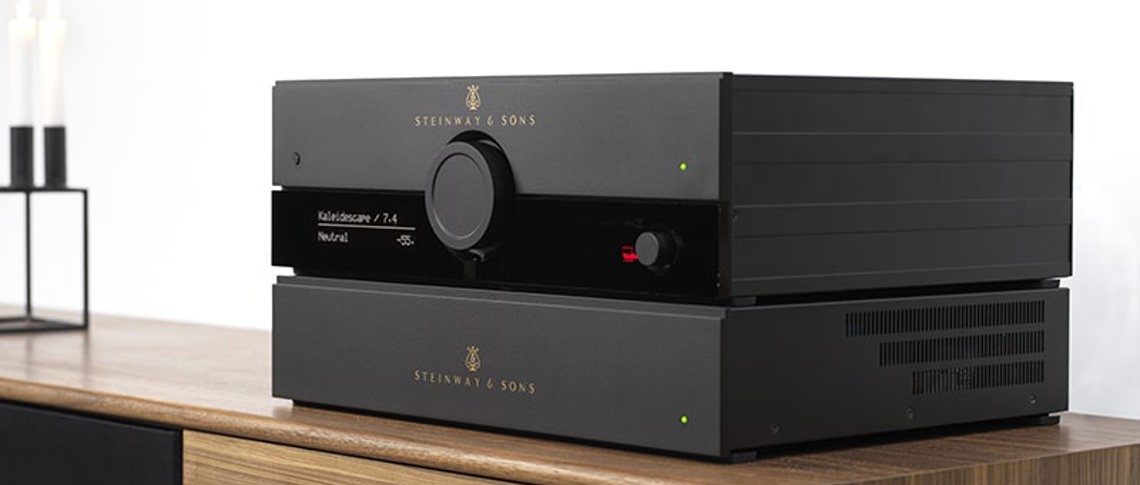 Specially crafted cover glass for top-of-the-range hi-fi systems

Steinway Lyngdorf approached Induflex when looking for a supplier of cover screens for their systems.

We began collaborating by producing screens for specific systems. Today we are proud suppliers of specially crafted cover glass for several of Steinway Lyngdorf's iconic products, such as the processor for Steinway & Sons P300, the Lyngdorf TDAI-1120 system and the Lyngdorf MP-40 and MP-60 speakers.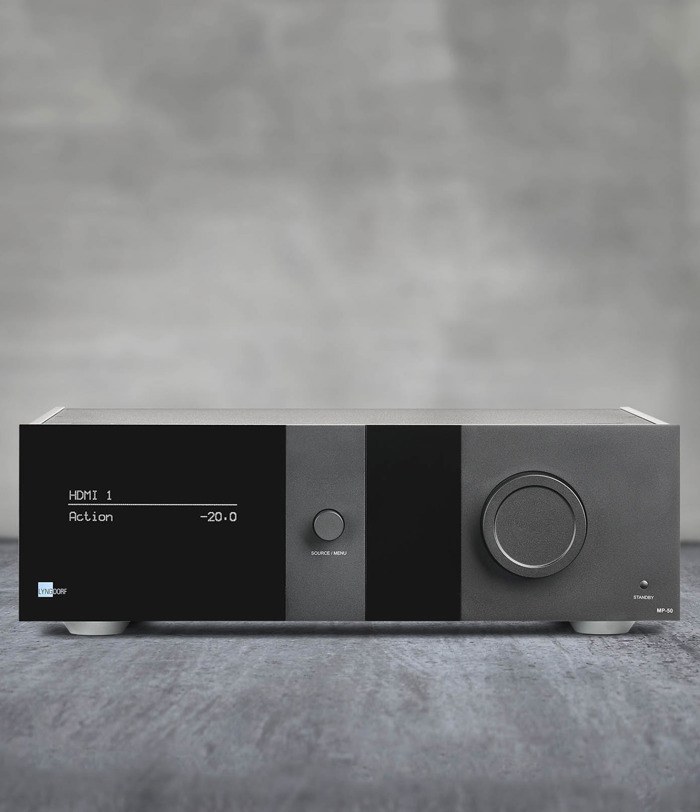 Cover screens in laser cut acrylic

The Steinway Lyngdorf cover screens are fitted to various hi-fi products in the collections of the two companies.

To achieve the correct colour on the icons on the cover screens, we make them in cast acrylic with a very special colour. We laser cut the acrylic to the required dimensions, then polish it so that the completed cover screens have the right finish and the required aesthetic look.

Finally, we affix a sticker to the cover screen which enables more efficient mounting of the screen on the sound system at Steinway Lyngdorf.
Choosing the appropriate material and colour

When switching on a sound system or speaker, one should immediately be able to see the screen icons clearly. This is why we advised SL Audio about the choice of material and colour for the acrylic cover screens, so that the icons would be clearly visible.

When the system is not turned on, it is important that the appearance of the screen is a black panel; it is therefore vital that the acrylic be correctly printed. For this reason, the screens are given a specific serigraph print, which results in a completely black panel.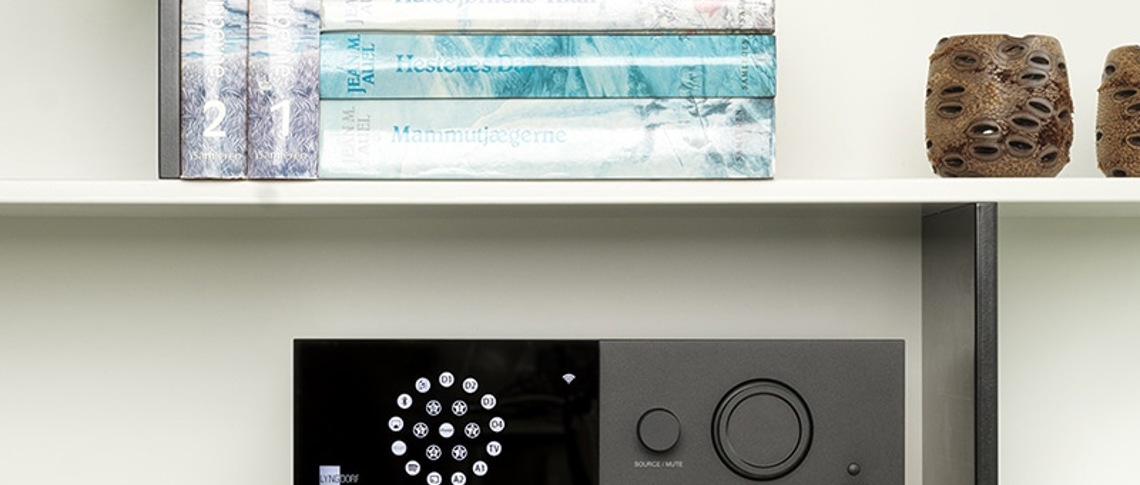 Cover screens in foam and PET

For the Lyngdorf TDAI-1120 music system, we produce a cover screen that consists of several parts.

Among other things, the screen is composed of a layer of water-jet cut foam and a PET sheet that prevents external light from penetrating the cover screen.

The foam also acts as a guide for light, directing the light from the diodes more precisely.

Induflex sends the finished cover screens to Steinway Lyngdorf in Skive, where they are mounted on systems that are dispatched to the audio expert's clients all over the world.