CNC milling of technical plastics
Are you in need of a milled plastic part? Through CNC milling, we can process almost all types of plastic to give you a perfect result every time. Our machining workshop has capacity for both small and large production runs, as well as prototype production.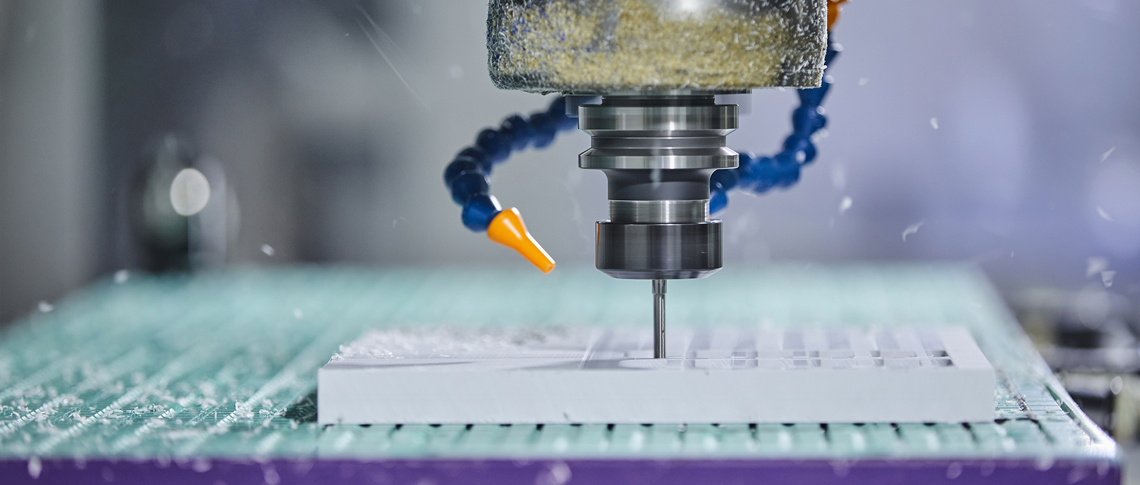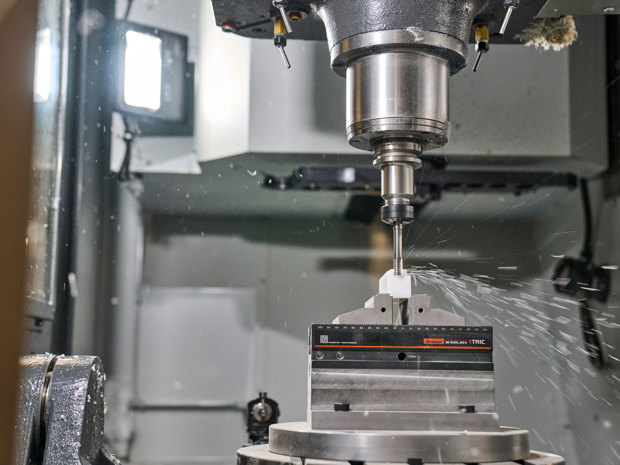 3-axis and 5-axis milling of plastic
Our machining workshop has modern production plant including various CNC milling cutters.
We have considerable experience of milling plates of various sizes and thicknesses. Precision and quality are hallmarks of our milled parts.
We offer 3-axis and 5-axis milling: in other words, we are flexible and can offer a processing method exactly suited to your particular product.
Se the different milling variations in this video.
Efficient CNC milling of your items
We are always keen to develop new production methods and optimise existing ones, so as to offer you flexible processing at the right price.
For example, our automatic sheet layer is attached to one of our 5-axis milling cutters to speed up preparation of materials to produce your parts.
Our universal robot also allows for increased capacity when it comes to batch manufacturing.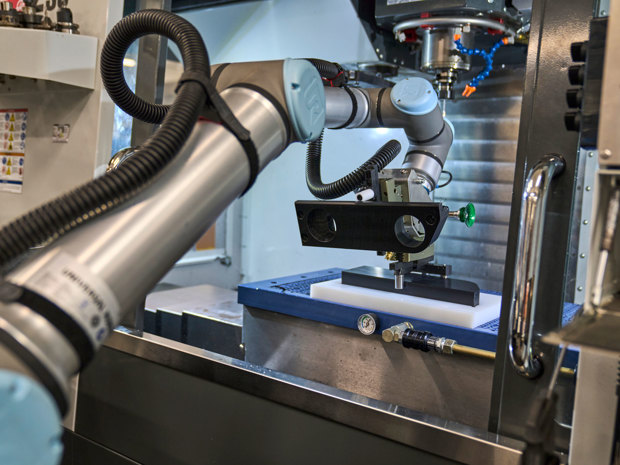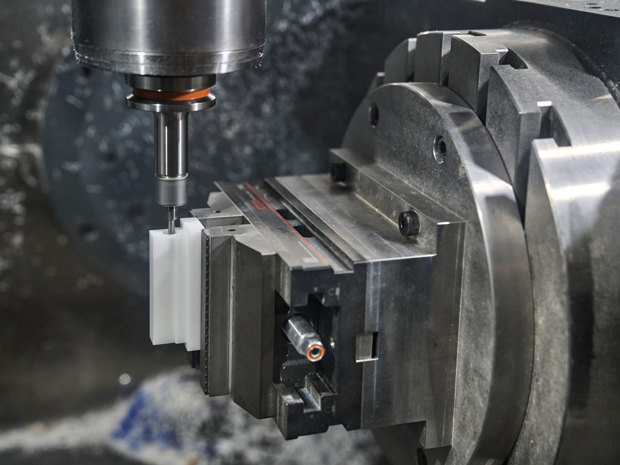 The right milling cutter for the task
Processing plastics makes unique demands of the tools and processes employed. All our CNC milling cutters are specially adapted to milling plastic.
Machinery specifically made for CNC milling of plastic is unusual – often, processing machinery is taken from the metal and wood processing industries.
Machines for milling metal are extremely robust. The weight of the machine lends it stability, which eliminates vibration and problems affecting precision.
Machinery for milling wood is of a lighter build and in many cases can suffice for processing plastic. Such machines come with very large processing areas.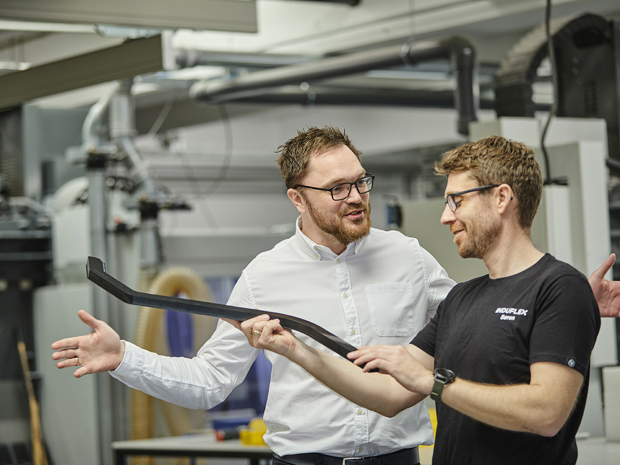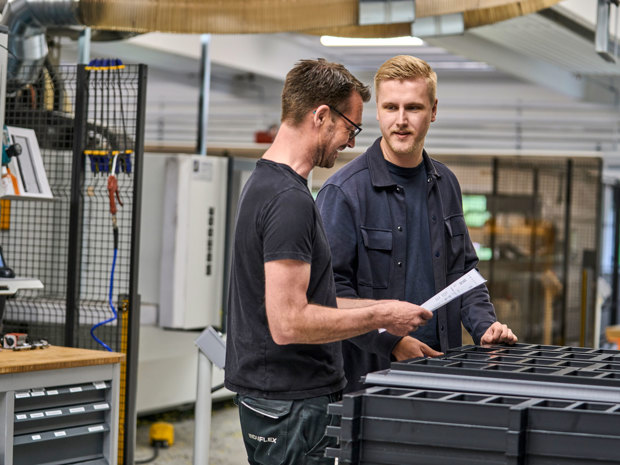 Guidance makes the difference
Processing plastics is a business that makes unique demands of the tools and methods employed.
If this is not properly computed, the tensions make the plastic burst, crack or crumble.

Structure and design can make all the difference to functionality and strength.
When designing plastics, tolerances are vital: both the expansion factor and water absorption are considerably higher than for other materials.
We have more than 30 years' experience and can optimise your product so that it meets your requirements – without going beyond a reasonable budget.
Our many years of 3-axis and 5-axis milling of a wide variety of plastics means that we can offer guidance to ensure that processing methods and materials are best suited to each other.
Do you have any questions regarding design, production or materials? 
Contact us and let us help you.
Questions and answers about CNC milling
How large a blank can be milled?
We mill many different part sizes. Contact us for more information about milling in various dimensions.
What materials can you mill?
We mill plastics including polycarbonate, PVC, PET, acrylic (PMMA), PVDF, PFTP, POM, PEHD, PEEK and many more.

Besides this, we can also mill other artificial materials such as laminate, and natural materials like wood.