About Caljan

Almost every package that is dispatched today will have travelled on a Caljan telescopic conveyor at one or other time during its handling. Caljan's solutions for individual labelling, automatic document handling and depot automation ensure that the right goods are at the right place – at the right time.

For over half a century, Caljan has helped freight companies, retailers and producers around the world to handle bulk freight efficiently. Several production facilities on both sides of the Atlantic mean short delivery times.
Plastic parts for conveyor systems

Since 2017, Caljan and Induflex have worked closely together on the production of plastic parts for a series of Caljan's conveyor solutions. Today, Induflex plastic parts are fitted in several of Caljan's solutions.

Through their cooperation with Caljan, Induflex have developed and converted to plastic several of Caljan's machine parts that were formerly produced in steel or wood.

The new parts have optimised several Caljan products, both in relation to production time and price per part.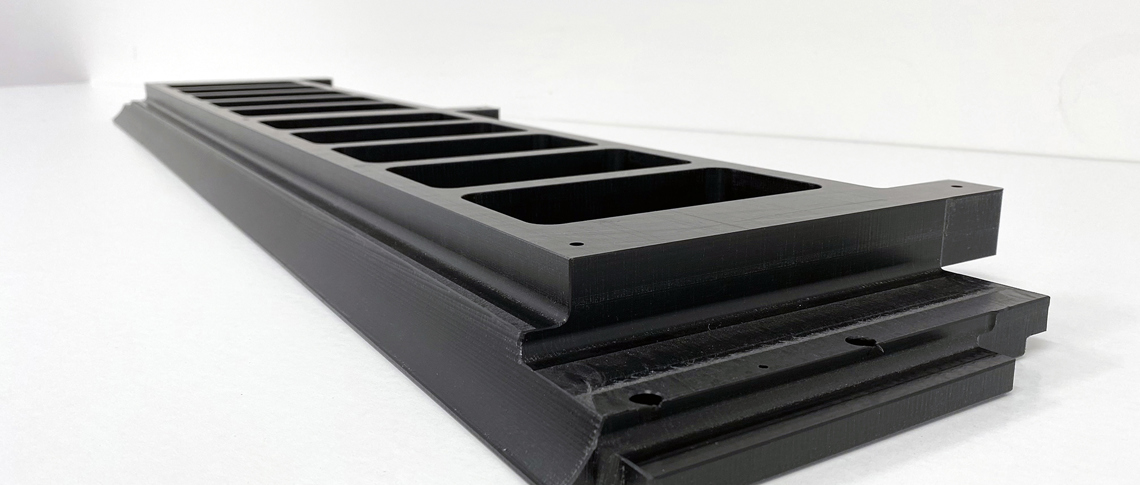 A new impact sheet in plastic

An example of a converted part that Induflex developed for Caljan is an impact sheet in PEHD plastic. The sheet is part of Caljan's conveyor solutions.

Before the conversion to plastic, the sheet's composition included five different materials: steel, rubber and wood. This made mounting the sheet awkward for Caljan.

Now, the different parts in the sheet have been replaced with a single sheet of milled plastic, which can easily be mounted in Caljan's solution with five screws.

The solution was devised in a collaborative endeavour involving both Caljan's structural designers and Induflex. Their desire for a functional system combined with an efficient production method was a deciding factor.

The new impact plate is cheaper to produce, quicker to mount and easier to replace. It is also more wear-resistant and therefore needs changing less frequently.