Polyethylene (PEHD)
If you are looking for a thermoplastic with high wear resistance, PEHD is a good choice. We offer processing of PEHD in many colours and various types. Your plastic items can be produced in exactly the colour and with exactly the features that best meet your requirements.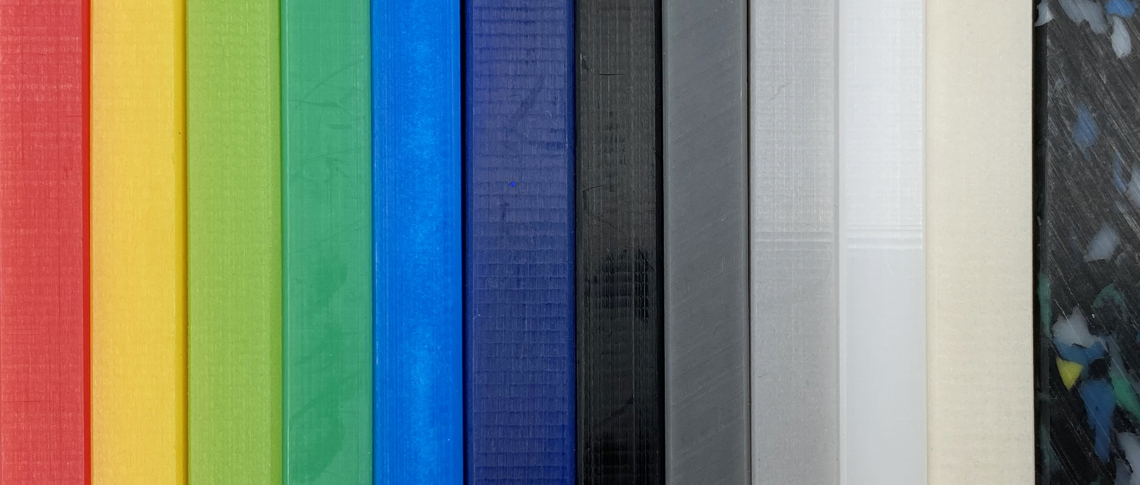 What is PEHD?

PEHD stands for Polyethylene High Density. PEHD is also known as HDPE (High Density Polyethylene).
PEHD is a thermoplastic with high wear resistance and chemical resistance and is therefore suited to machine parts and plastics for food production.
PEHD can be supplied in sheets and circular blanks in many colours such as nature, black, yellow, green, red and blue.

If you order products and parts in PEHD from Induflex, the standard material supplied is FCM and therefore approved for parts, that are in contact with food.
Several companies produce PEHD, and the material is known under several brand names such as Polystone® og Tivar®.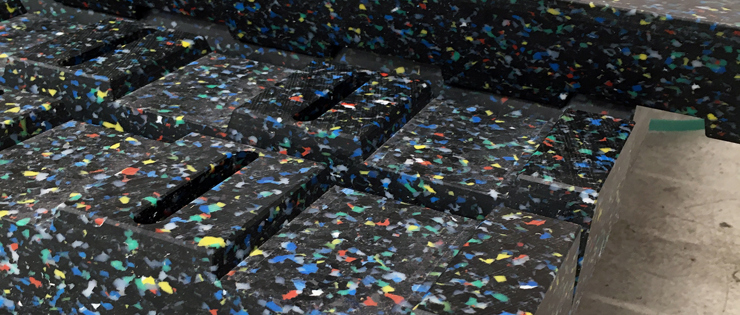 Recesses in sustainable recycled PEHD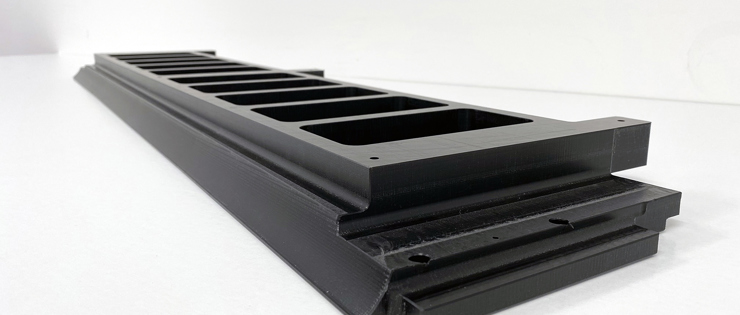 Impact sheet in black PEHD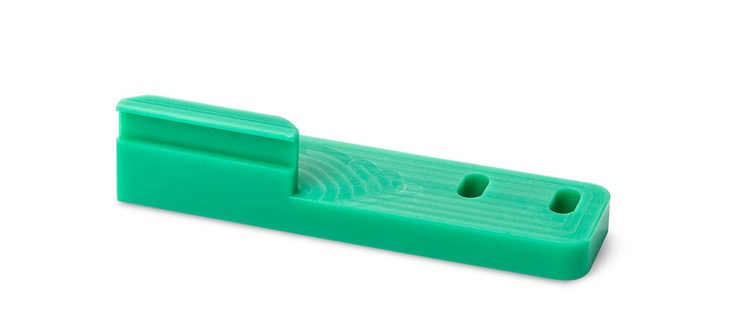 Machine part in green PEHD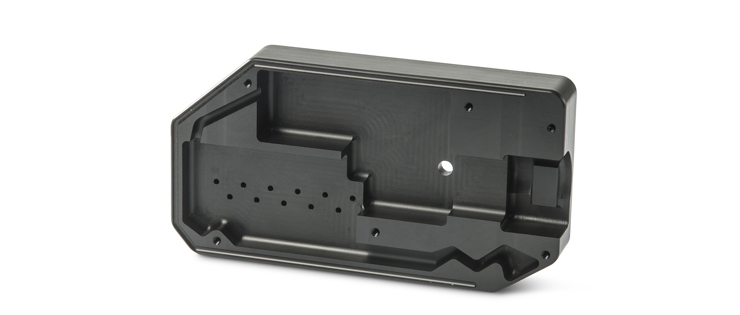 Machine part in black PEHD
What can one use PEHD for?

PEHD is typically used in the food industry such as:
Slide rails
Toothed wheels
Rolls
Support
Belts
Screen enclosure
Bottom bend
Cutting pads.
PEHD is also used for products such as:
Plastic bags 
Equipment for playgrounds
Bins
Fuel tank for cars.
PEHD can often be used in extremely cold environments, right down to - 200 °C for PEHD 1000 and PEHD 2000. It is therefore used in skating rinks. 

Read more about the various temperature scenarios in our table on technical plastic.
Characteristics and advantages of PEHD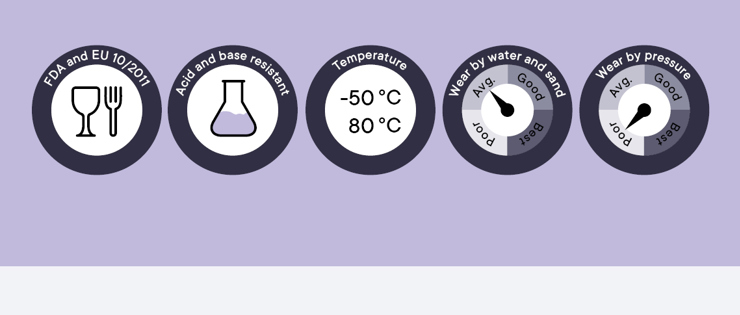 Characteristics of PEHD 300. Swipe to see the characteristics of PEHD 500, 1000 and 2000.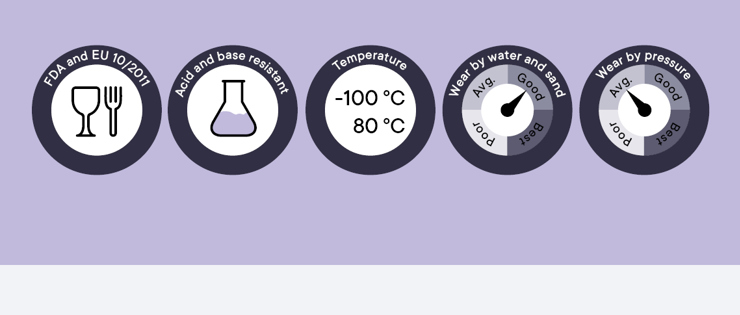 Characteristics of PEHD 500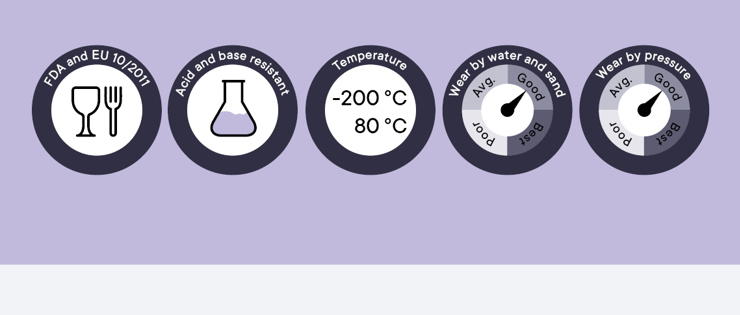 Characteristics of PEHD 1000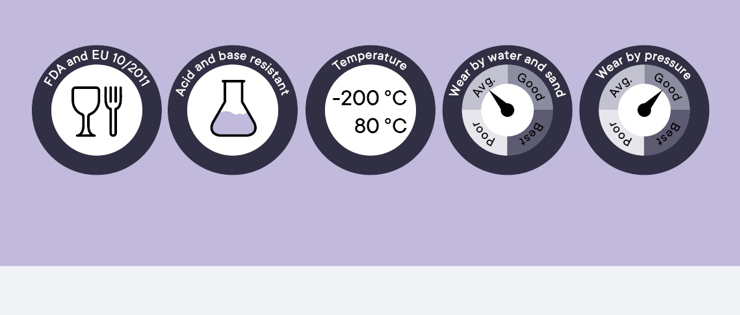 Characteristics of PEHD 2000
PEHD has a relatively low volume weight.

There are several types:
PEHD 300 (HD) - also known as HDPE 300
PEHD 500 (HMW) - also known as HDPE 500
PEHD 1000 (UHMW) - also known as HDPE 1000
PEHD 2000 (UHMW) - also known as HDPE 2000

The number in the name indicates the molecular weight (molecular chain's length).
The lower the number the lower molecular weight.
For instance PEHD 300 has a lower molecular weight than PEHD 2000.
The higher the molecular weight of a PEHD, the lower friction and higher wear resistance of the material.
Yet the solution is not always to move up the scale, as the material becomes softer.
If you are in doubt as to the type of PEHD best suited to your project, we will be happy to advise you. Contact us here.

Irrespective of type, PEHD has a number of general advantages:
High wear resistance
Good chemical resistance
Minimal water absorption
A good electrical insulation material
Good friction
Ability to withstand low temperatures

PEHD is not UV-resistant, however in black it performs better than other colours.
PEHD is not suited to printing, which places high demands on mechanical stability.
PE also comes as LDPE (Low Density Polyethylene) and MDPE (Medium Density Polyethylene). Both LDPE and MDPE are mainly used for packaging. At Induflex we only work with the PE of the type HDPE.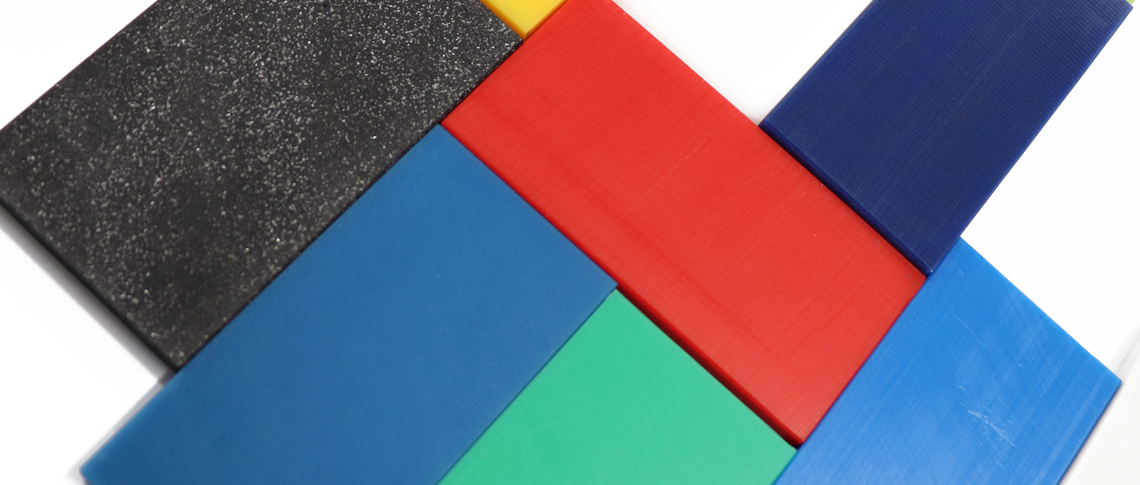 Processing PEHD

We perform CNC turning and machining of your PEHD products and machine parts.
Food-approved PEHD

PEHD is supplied in sheets and rods, in many colours such as natural, black, yellow, green, red and blue.
PEHD at Induflex

PEHD stocks in our warehouse stand at the ready to produce your items. As standard we keep sheets and ranks of PEHD 300 and PEHD 1000 in natural and black, as well as sheets of PEHD 300, PEHD 500 and PEHD 1000 from 1 mm – 120 mm in natural, black, yellow, blue and green.

If you would like a particular colour or type, this can be ordered for delivery to you.
Alternatives to PEHD

Where significant demands are made in regard to wear resistance, polyamide (PA/nylon) or polyacetal (POM) can be good alternatives to PEHD.
Get inspiration to choose your material in our technical brochure.

If you have any questions about the processing of PEHD or the choice of materials, please get in touch.