Cutting of many materials on a cutting plotter
Cutting with a blade on a cutting plotter is a quick and effective way of cutting objects of various kinds. We cut your items of acrylic, polycarbonate, PET or other materials within five days.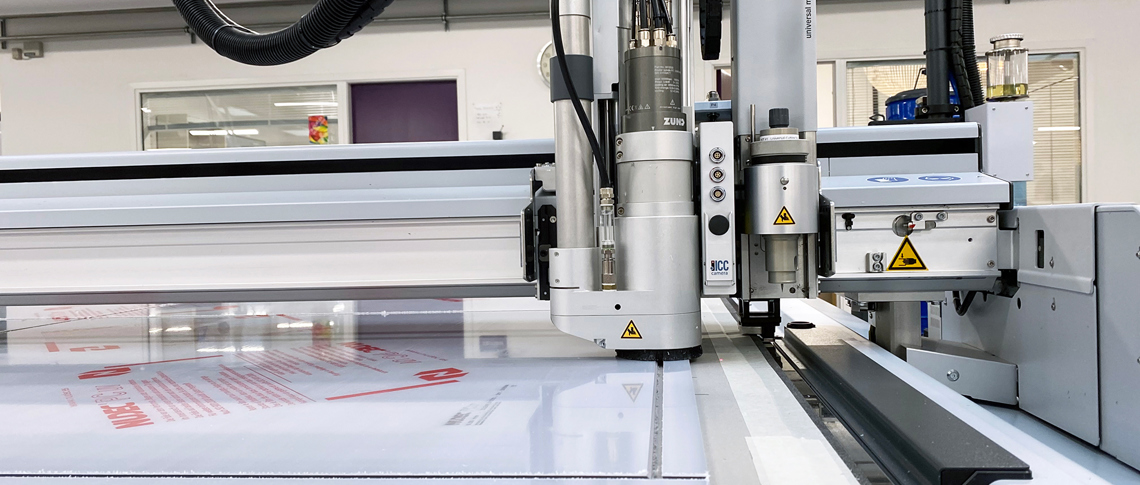 Cutting acrylic and other plastic sheets to your measurements
Our plotter allows us to quickly cut and mill sheets in such materials as acrylic, polycarbonate and PET to the measurements you want. 
Send us your measurements or drawing, and within a few days we will have cut the materials to the required dimensions.
We keep a range of clear materials in our warehouse ready for processing - so you can get your finished items within a few days.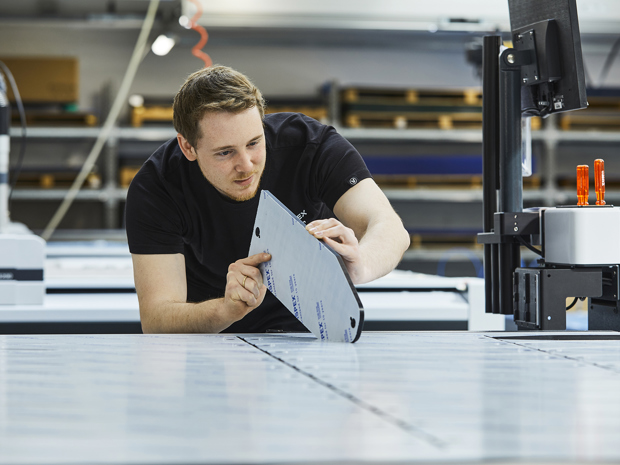 A maximum of five days' delivery time

When you order items for cutting from us, they are generally ready to dispatch within five days.
This applies to items cut by cutting plotter or using a laser cutter.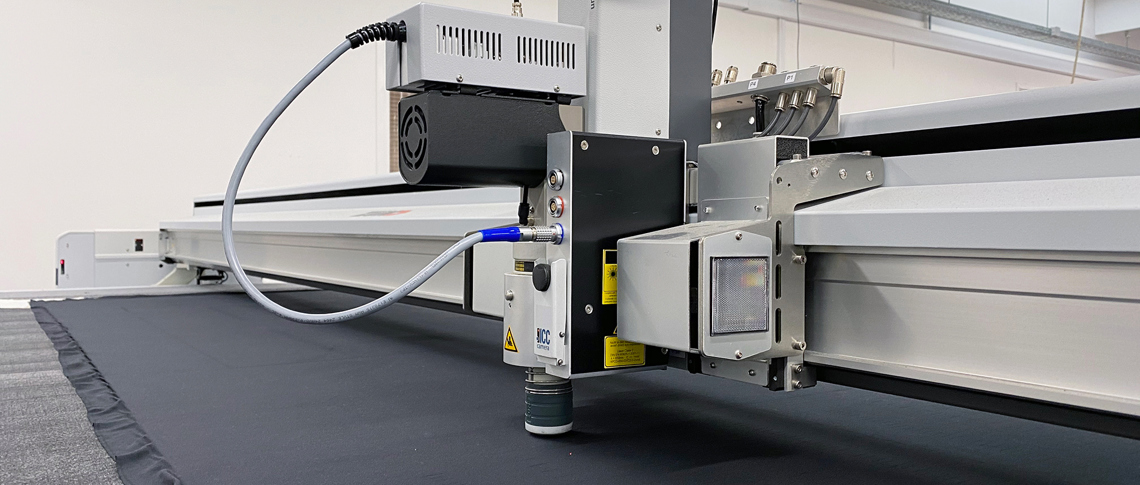 Which products can be made on a cutting plotter?
Below you can find examples of products that we have made, or partially made, on our cutting plotters. 
An example of a ribbon curtain, which was cut with knife on our cutting plotter.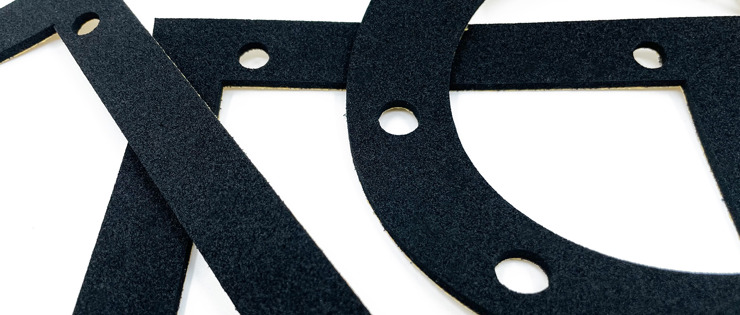 Gaskets made of EPDM rubber cut out on our cutting plotter with a knife.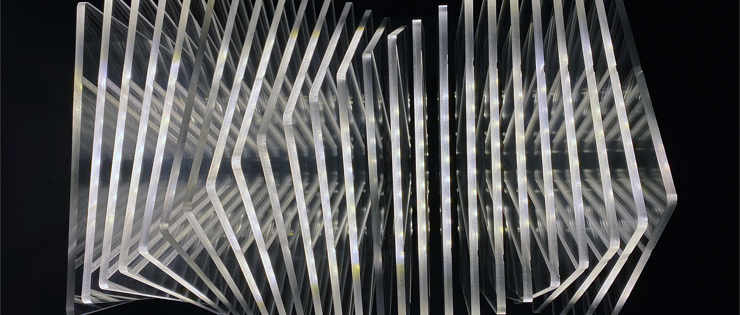 This lamp made from polycarbonate has been milled on our cutting plotter.
This sign is made from Dibond and has been milled on our cutting plotter.
Accurate and fast cutting of many materials
Besides sheets in a variety of plastics, we also use the cutting plotter to process a raft of other materials.
For instance, we can supply tailored insulation material cut to specific measurements, or packaging and other protective labels in various foam and rubber materials.
After cutting, you can have the items adapted to your needs, for instance with holes, stickers or whatever you wish. It's all in a day's work for us.
You can see our cutting plotter cut in rubber and Superwool in the videos below. 
Modern machinery for cutting plastics and other materials
Our cutting plotters are equipped with two universal units for mounting various tools for drawing, imprinting, cutting and bending various materials. These units make the cutting process even faster.
The machines are also equipped with a milling module with room for eight different bits, as well as a camera that detects crossmarks. This enables precise cutting with a uniform result, irrespective of the number of items you want cut.
Do you want to know more about the cutting of materials on the plotter? 
Questions and answers about cutting on a cutting plotter
What materials can you process with the cutting plotter?
A host of different materials, including:
Acrylic
Polycarbonate
PTFE
PP
PS
PVC
Film
ABS
Foam
All these can be easily cut and produce a superlative finished item. Cutting plotters can be used for stickers, packaging, inserts and fixtures.

We also offer milling of foam on our cutting plotter. An example of its use is producing case inserts or tool fixtures.
How large a blank can be cut?
Our cutting plotter can cope with sheets of up to 3200 x 2270 mm.

If you have a task that cannot be handled by our laser cutter or plotter, our water-jet cutter can easily address it.