Polyvinylidene fluoride (PVDF)
Are you looking for a plastic that can be used in sterile production areas? If so, PVDF plastic could be your answer.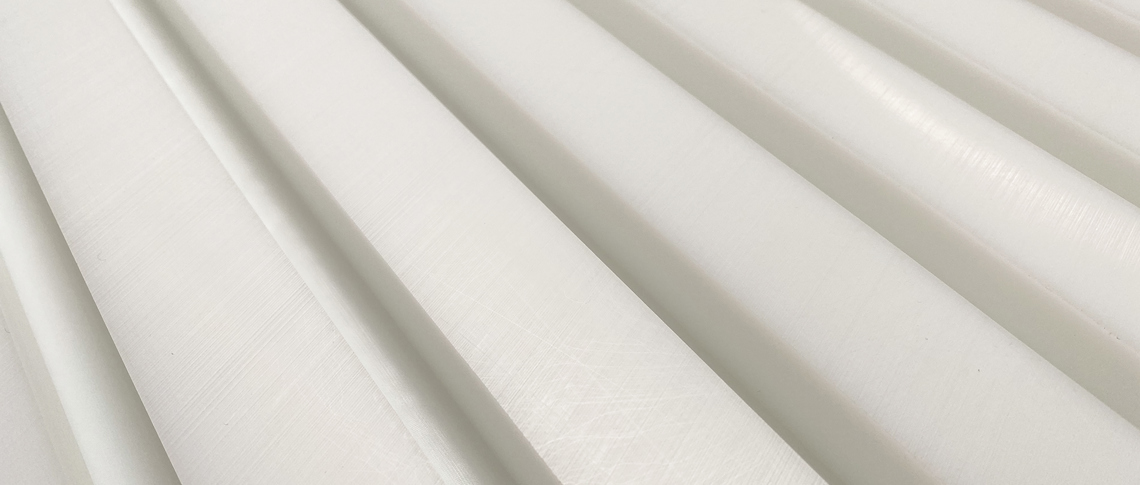 What is PVDF?

PVDF stands for polyvinylidene fluoride. It is a part-crystalline food-approved thermoplastic, notable for its good chemical resistance.

PVDF is supplied in sheets and rods in a natural colour.
Several companies produce PVDF, and the material is known under several brand names such as TECAFLON™ og Symalit®.
The characteristics and advantages of PVDF

PVDF is a material with a high operating temperature and high density. Water absorption is low, strength is high, and qualities of gliding and wear are good, allowing it to perform in exacting environments over a long service life. It possesses good chemical resistance and high UV-resistance.

In certain applications, PVDF can be subject to cold flow.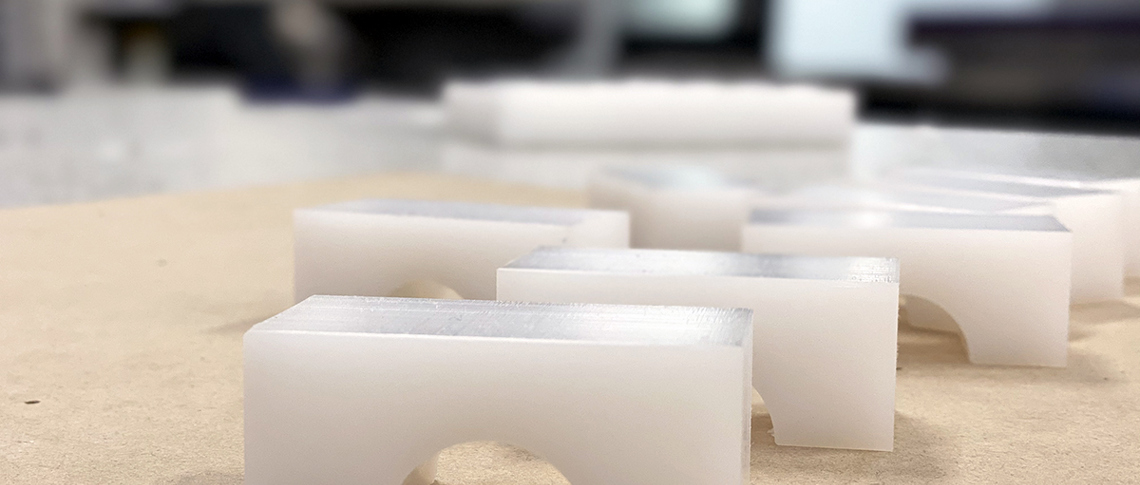 PVDF applications

Due to the good chemical resistance against alkaline substances, for instance, PVDF can be especially useful in withstanding harsh cleaning agents: examples are the medical and dairy sectors.

PVDF is often used in environments with relatively high operating temperatures (up to 170 °C) and where there are requirements for low water absorption.

The material is also useful in environments exposed to UV.
Food-approved PVDF

When you order PVDF items from us, they are supplied as FCM-approved as standard.
Processing PVDF

PVDF can be CNC-turned or machined.
Want to know more about PVDF? Take a look in our table of plastics.

If you have any questions about PVDF or its processing, please do not hesitate to contact us.