Polyetheretherketone (PEEK)
In areas involving high temperatures in combination with steam or moisture, PEEK is a viable option. Even at temperatures above 200 °C, this type of plastic can manage the task.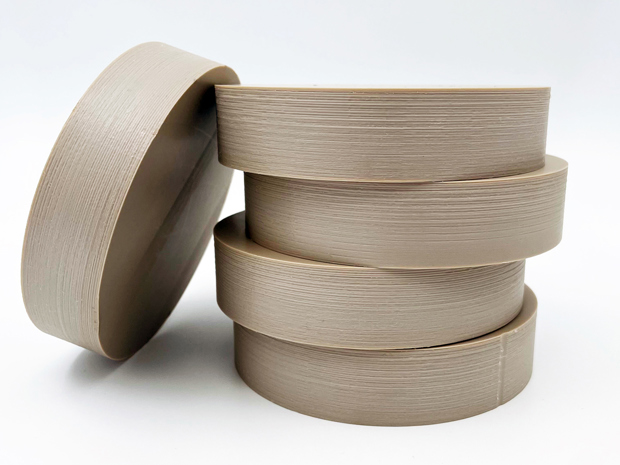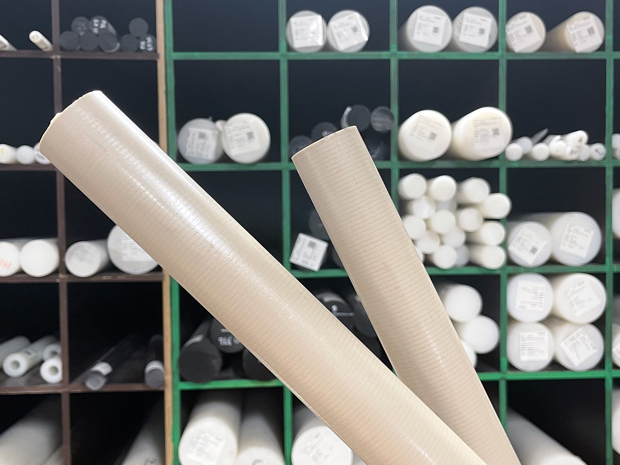 What is PEEK?

PEEK stands for Polyetheretherketone. It is a food-approved, part-crystalline thermoplastic that is particularly well suited to areas where temperatures are high, and steam or moisture is present.

PEEK is supplied in sheets, rods and tube parts in a light brown/beige colour.
Several companies produce PEEK, and the material is known under several brand name such as TECAPEEK® og Ketron®.
Applications for and properties of PEEK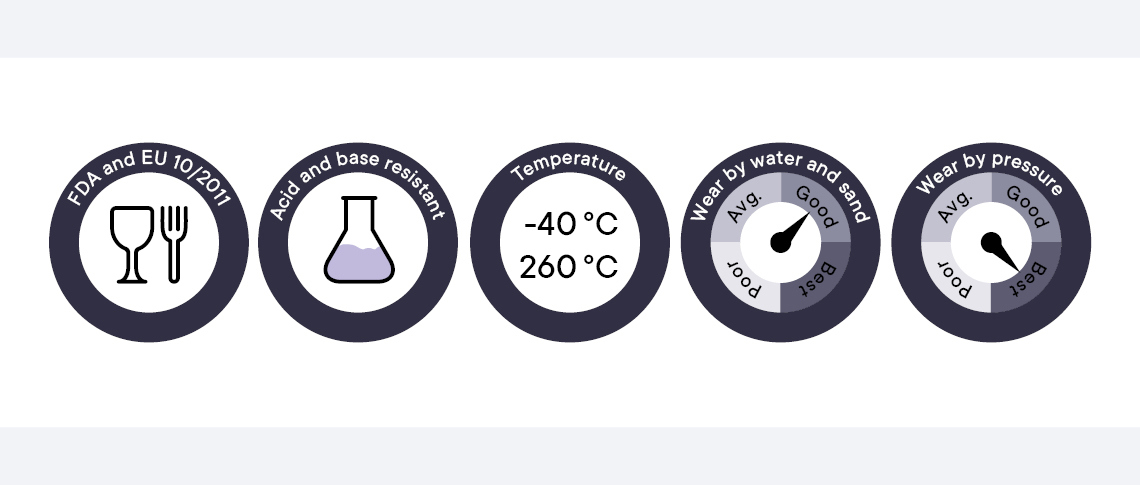 PEEK has good mechanical features and good bending and tensile strength, as well as thermal stability – it copes with temperatures right up to 250 °C.

The material is unbeaten in environments with warm water or steam where there is also a requirement for high bending and/or tensile strength.

PEEK also excels through its good sliding characteristics as well as good chemical resistance.
PEEK is suitable in products such as:
Bearings
Toothed wheels
Plain bearings
Gaskets
Wear parts
Precision-mechanical parts.

PEEK generally has a long service life, even in exacting environments. Although it is a relatively expensive material, the choice of PEEK can often pay off where environmental considerations have to be taken into account.

Read more about the characteristics of PEEK in this table of plastics.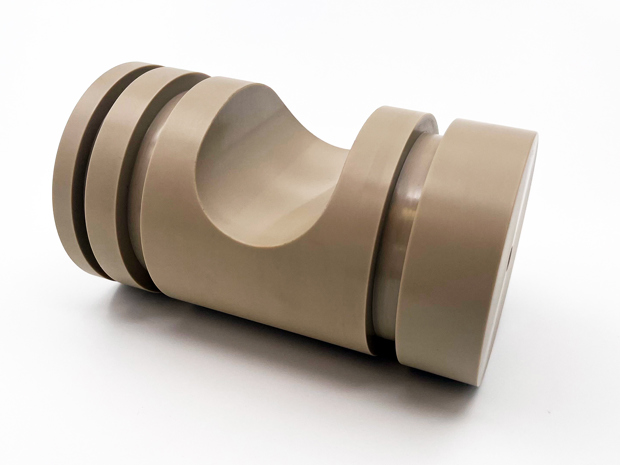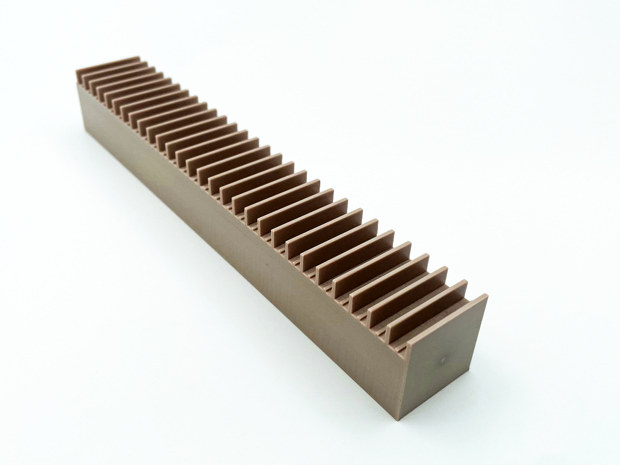 Additives in PEEK

It is possible to modify PEEK with the following additives:
PEEK with added CF (carbon):
Colour: black
Purpose: CF increases rigidity and crimp resistance and provides better sliding and friction characteristics. PEEK with CF conducts heat more easily, which increases the service life of wear parts. Where boiling or super-heated steam is present, this type of PEEK has optimal hydrolysis resistance.
Supplied in sheets and rods.
PEEK with added GF (glass fibre):
Colour: beige
Purpose: Increases mechanical strength and rigidity. Furthermore, glass fibre improves the crimp rigidity and dimensional stability. PEEK with GF is not suited to loads and wear applications, since the material tends to grind on matt surfaces.
Supplied in sheets and rods.
Please note that FCM approval does not apply for the above additives.

Please feel free to contact us for advice or questions about additives and their effects. We will of course be happy to advise you.
Food-approved PEEK

If you order PEEK from Induflex, the standard material is FCM.
Processing PEEK

We can produce various objects using our CNC turning and milling machines, tailored to your requirements and dimensions.

If you have any questions about PEEK or the processing of this material, please do not hesitate to contact us.