Sneeze screens and partition screens
We can offer rapid delivery of sneeze screens and partition screens, to your exact measurements – often from one day to the next.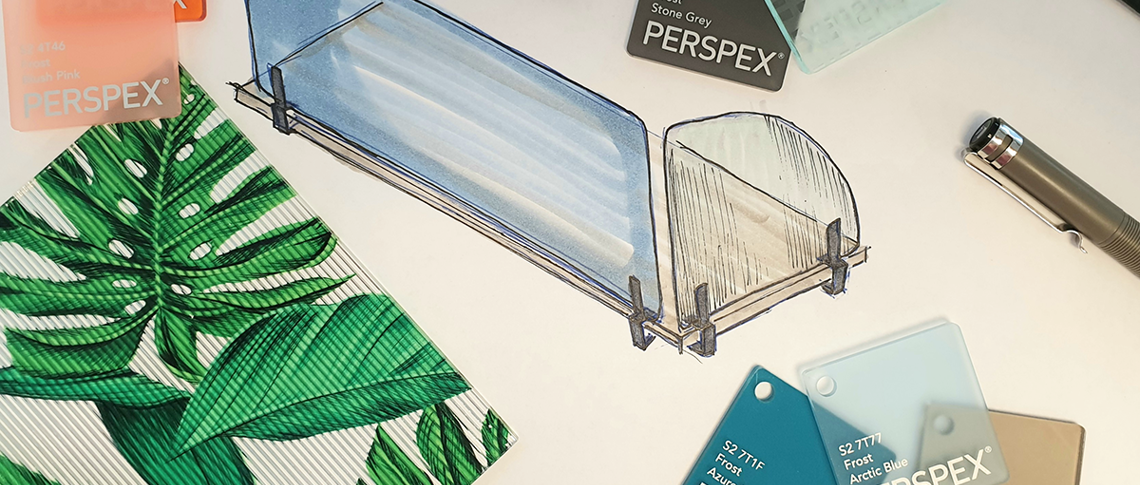 Made to measure partitions
We manufacture sneeze screens and partition screens to your measurements and design, with the options of table-mounted, floor or even ceiling-hung screens.

You can also have sneeze screens with two-sided tape or milled holes for screws, so that you can fasten the screen to a surface or mount it on the ceiling.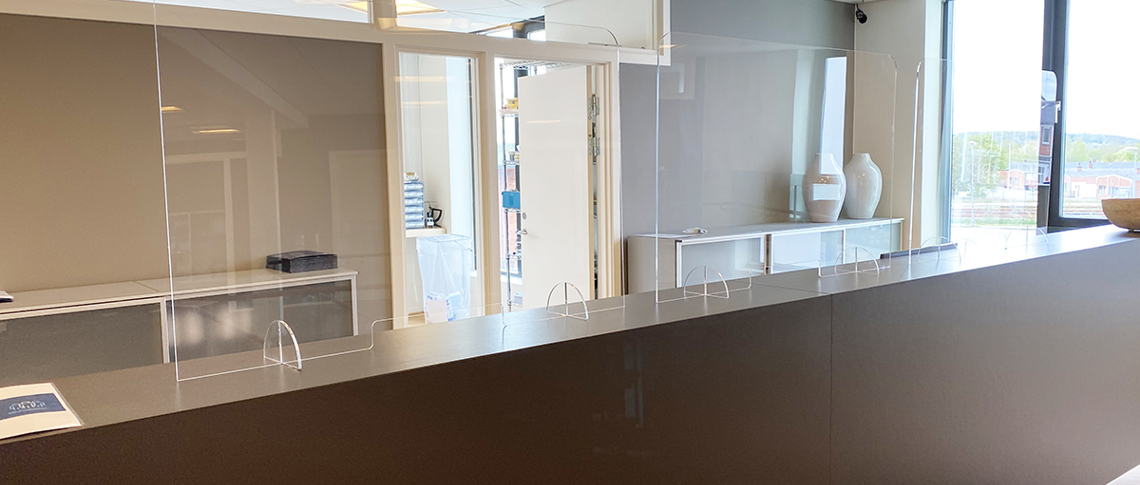 Screens in a variety of colours and designs
Sneeze screens and partition screens are made in acrylic (PMMA) or polycarbonate of various thicknesses as required.
Depending on your requirement, holes can be machined in the screen, such as for a card terminal or to take cash.
You can have screens produced in clear, matt or coloured acrylic.
See our extensive range of coloured acrylic here and find the right match for your screens
Acrylic sneeze and partition screens will constitute a permanent solution for your shop. They are solidly built, stable and easy to clean.
In addition, we can add a digitally printed or engraved logo or design to the screen.
We provide advice on finding precisely the right solution for your shop and surroundings: we can tailor the product to your requirements.
We also make custom safety screens for food production and machinery.