Customise your signs to your company
Are you in need of a bespoke sign? Induflex creates signs for all types of needs. Our fully equipped production plant, together with 30+ years' experience in the sector, means you can be certain that your tailored solution will suit your company down to a 'T'. You may want a board sign for a shop, or have a particular crest design in mind.
A clear message and an attractive logo come to life on the right design of sign or 'logo block'. The colour of the sign or block, its shape and material can lend distinction to the message and help people recognise the brand across different platforms and spaces.
If you have a concrete vision for a sign, please contact us so that together, we can find a solution. Perhaps you know only that you need a sign of some kind? We can guide you towards a sign that will express your company auspiciously.
We make your design of sign, for all purposes

A sign in your design makes you stand out, wins positive acclaim and attracts potential customers. A well-designed sign can help give the correct first impression – and this will translate to the bottom line, too!
Irrespective of the type of sign you dream of, we can make it.
Shop signs for a table or counter
Product signs
Warning signs
Logo signs and brand blocks
Pictograms
Trademarks
Symbols
Path signs
Door signs
Numbers and characters for exhibition purposes
Campaign and window signs
Get inspiration for your design of sign in our in-store brochure
What does the production of signs cost?
The price of production of your signs varies based on the size of the sign, the number of signs, the material for the sign and the way the sign must be processed.
Because of the above it is difficult to give a general price for production of signs. At Induflex we do signs in a lot of price ranges – from a few pieces to hundreds of identical signs.
If you have a design in mind, we are happy to make you an estimate that can give you a clear idea about the price of the productions of your specific sign.
Signs in a wide range of materials and formats

Induflex has extensive experience in making advertising signs in a range of materials, including acrylic and Dibond®, as well as a variety of designs and colours. This means that we can make exactly the sign you need. Large or small – we can take care of it!
Our production plant can generally cope with any size. If you require signs in a variety of sizes, this is easily manageable.
Whether acrylic, wood or another material entirely that would create the fitting image for your brand, we can guide you with respect to materials, structural design and production to ensure that your sign and your products will speak for themselves.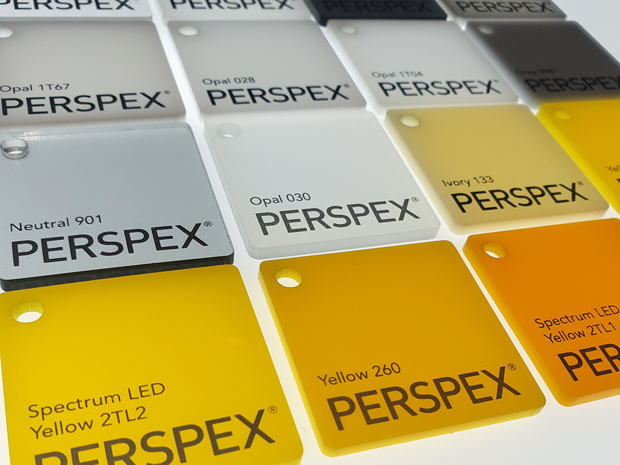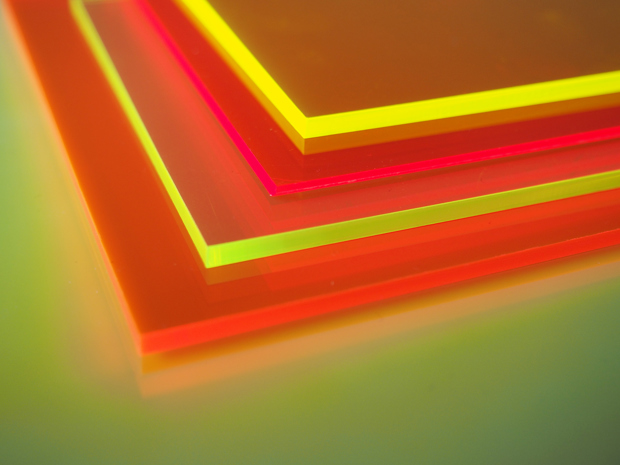 Acrylic signs with a bespoke design

Acrylic signs are a popular choice, and for good reason. Acrylic is a durable material that conveys an exclusive look. It comes in many colours and finishes, and can be produced in your brand colour.
It also acts as the perfect base for imprinting or engraving and can be processed in a variety of ways.
When we produce acrylic signs, the method is often laser cutting. With other materials, we might employ our cutting plotter, for example. When the sign has been cut, we can customise it with film, digital printing or silk-screen printing. Finally, it can be embellished through with glueing, polishing, lights or other details to suit your needs.
Acrylic signs are easy to mount. They can be mounted using stickers, screws or 'snapfix' locators. We can also create a template for you to make mounting even easier.
Do you envision a particular sign?

We're happy to consider new approaches: with over 30 years' experience in the industry, we can do more than simply manufacture your sign.
We can also help you find the exact material and structural design for your intended purpose.