Brochure holders and stands
Are you looking for something to hold brochures and catalogues in a convenient and fitting way? A brochure holder is a focal point that draws attention to your business. It adds a professional touch to the presentation of brochures, flyers and pamphlets.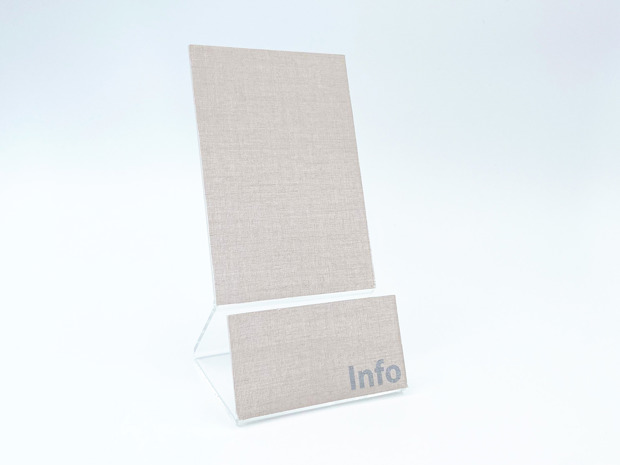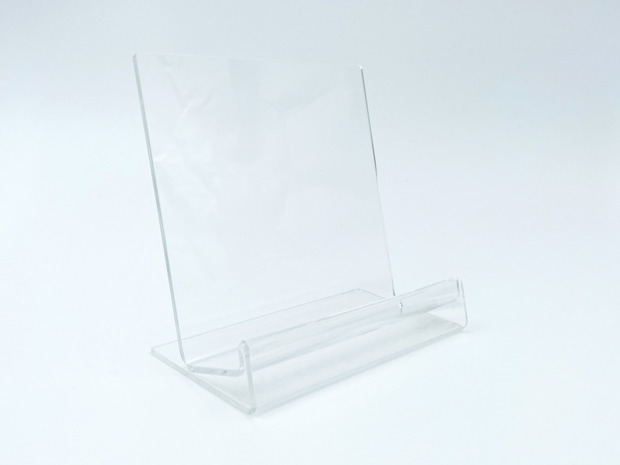 At Induflex, we have been creating quality solutions for over 30 years. Whether you need a brochure holder or stand for your shop, or for an exhibition, we can tailor a solution that is eminently presentable.
Put your company on show – with a brochure holder

We produce brochure holders and stands for any purpose or occasion. The primary material for these products is acrylic, which can be imprinted, engraved, or covered with film and even given special lighting. The design possibilities are almost endless. The solution can reflect a unique and personal approach, with cutting, engraving or printing of your logo, slogan or company name.
If you have something special in mind, please contact us. With your input, we can create the right solution for your business. But if you are simply in need of a brochure stand and would like advice, we are happy to put our expertise at your disposal, advising you on an appropriate solution for your company.
A user-friendly brochure stand adapted to your needs

A leaflet holder should be user-friendly – both for you and customers who may be interested in taking information with them. At Induflex, our long experience of flexible solutions means that your brochures and catalogues will not be overlooked.

We supply brochure stands that have a timeless look, and will enjoy a long lifetime as a result. You will draw the benefit for years to come, even with the changing production of new brochures. Our in-house production plant has a wealth of possibilities to help you towards your desired result.

A large choice of materials allows for a durable and functional product that is user-friendly and fits all applications, whether in a permanent exhibition, a wall-mounted feature, to take with you to trade fairs, or to stand in your store.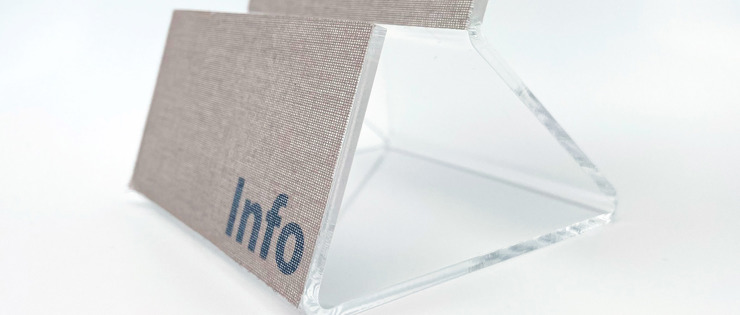 Bent brochure holder in clear acrylic with foil and print.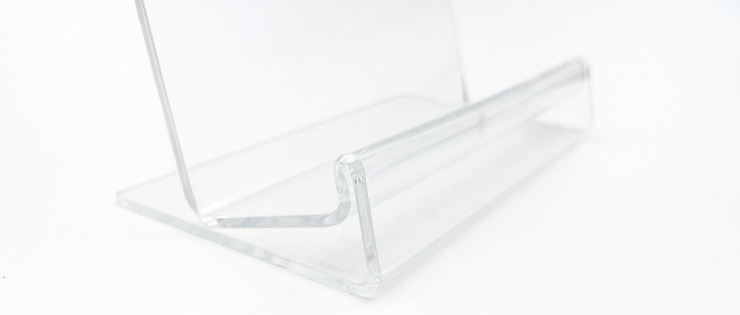 Bent brochure holder in clear acrylic.
We can design brochure holders in different sizes and materials adapted to your needs.
The right brochure stands for your company

Induflex has the capacity to create brochure holders and stands to suit your needs. Our production plant is equipped with the machinery to both design and manufacture holders and stands in all sizes and materials. This, combined with our many years of experience, is your guarantee that the brochure holder you order will suit your company and fulfil its purpose.

When designing your brochure holder, we approach the task with quality in mind. For us, no task is too large or too small – we take pride in giving you the best service we can.

No matter the challenges you set before us, you can be certain that we have tested them out before. You can be confident in trusting us with the design of your brochure stand.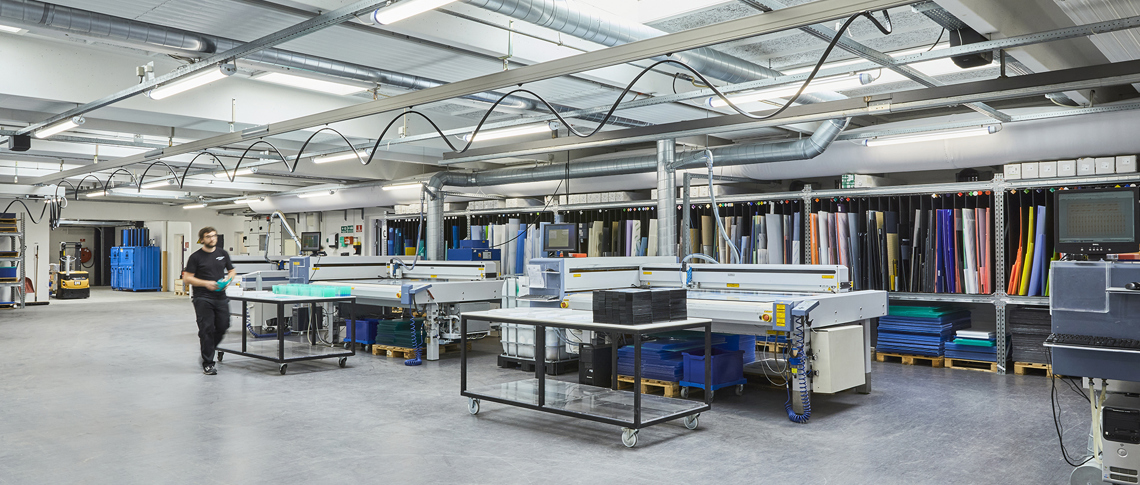 Have a custom-built brochure stand by Induflex

At Induflex, you can be certain of getting the brochure stand you need. Our production plant is capable of manufacturing the majority of orders.

Our experience ranges from the standard brochure holder to newspaper and magazine holders with additional functionality in the form of several bays, or striking effects that might include lighting or imprints, for example.
And plenty more!
Get inspiration for brochure holders in our in-store brochure.

There are many different kinds of brochure stands. If you have a special request, our production plant can supply it – large or small. We take pride in delivering a product that is absolutely in keeping with your wishes – irrespective of the type of holder or stand you require.

Are you unsure as to what will suit your business? You are most welcome to contact us for a chat, with no obligation.