Shop, store or exhibition
Are you considering a creative way to kit out your store? Debating a novel concept for displaying your products? Then you've landed in the right place.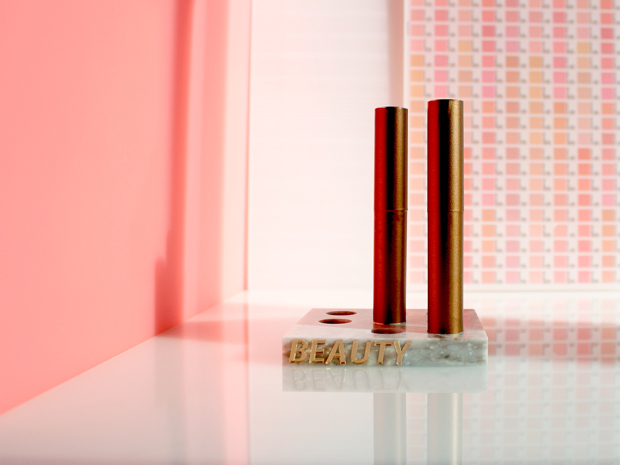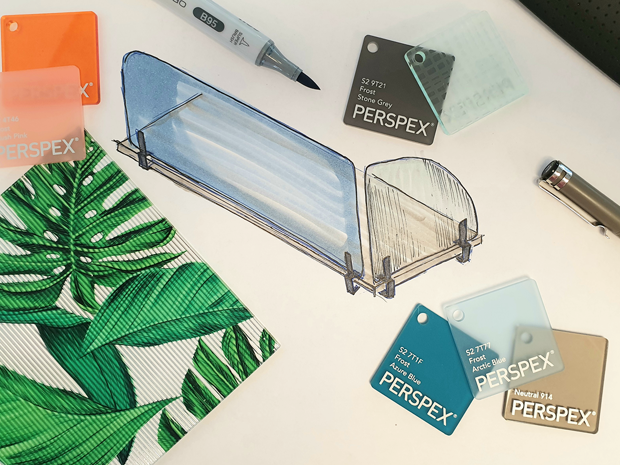 Retail store equipment is an important factor in highlighting your brand. The right provisioning can affect customer behaviour, lend the desired tone to their experience and ultimately, make all the difference to a sale. Hence the importance of gearing store outfitting quite carefully – both in cosmetic and practical terms.
Induflex's tailored solutions allow you to bring your products to the fore. Give them the limelight! – whether your line is fashion, homeware or cosmetics – or any other type of business, for that matter.
Tailored solutions for retail or exhibition purposes
Your brand is unique: your branding material should be the same. We can replicate your design in colour and form – to a millimetre's exactness. We can add your logo and text, for example, as a 2D print or in 3D focus. If we follow your design, it will not only look like your brand and design, it will also become your brand and design.
Our vast experience with in-store equipment comes from creating a wealth of special solutions for shops, which include POS items in the following categories:
Signs, brand bricks and logos
Sale and product display stands
Display cases and podiums for exhibitions
Info-stands
Brochure holders
Sneeze screens and partition screens
If you are looking for a standard solution with which to display your product, we can propose neutral designs for the presentation and timeless arrangement of a variety of products, trends and looks.
Find examples of products for your store in our in-store brochure.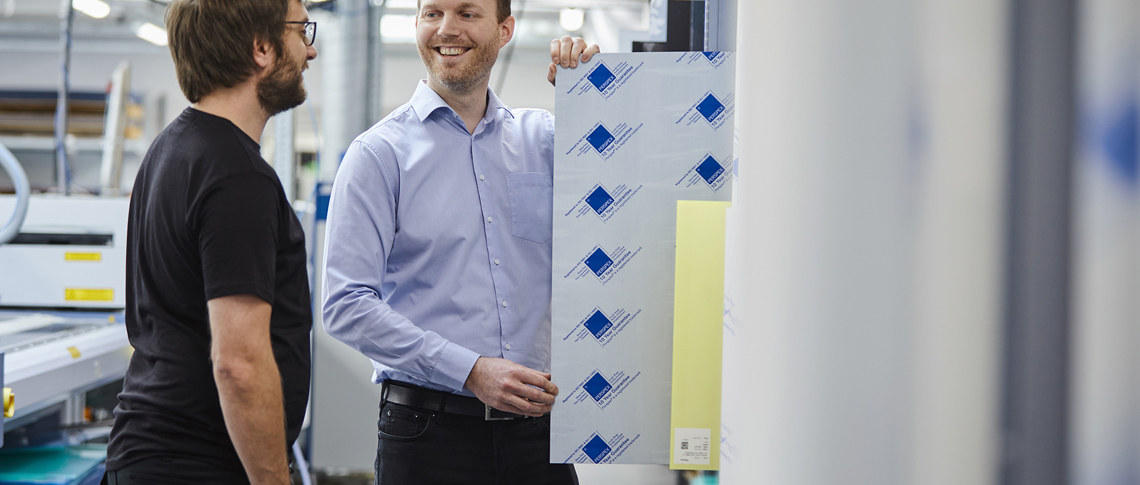 Marketing your brand in visually winning ways
We know that no two marketing campaigns are alike. We have a wide range of materials and processing methods at Induflex and can offer you the solution you are seeking.

Our materials, processing methods and expertise in working with many different plastics make us an ideal partner for your presentation and exposition campaigns, POS, merchandising and décor for retail, museum and trade fair purposes.
Can we make you a prototype?
When it comes to prototypes and development projects, we are happy to be involved at an early stage of the process so that we can contribute our knowledge of structural design, choice of materials and production methods to the cause.
With development and production under the same roof, it won't take ages to move from idea to product. Our warehouse in Støvring, Denmark holds a cornucopia of material types and colours.
Our production plant is bristling with the latest production technology, including laser cutting, cutting plotter, water-jet cutting, digital printing and laser engraving.
Do you need advice about your in-store solutions?

With 30+ years' experience of plastics and synthetic materials, we are your sparring partner for any new visual products. With your input, a perfect solution can be formulated.