About Wiley X

Wiley X designs and manufactures certified sunglasses, protective glasses and safety gloves.

The company was founded in 1987 by the American veteran Myles Freeman. Myles' original vision was to develop safety equipment for the military and the police authorities, but he soon found that safety goggles were needed in connection with leisure activities including sport, hunting, fishing and outdoor life.

Today, Wiley X is known for its uncompromising glasses and equipment for both professional and private use.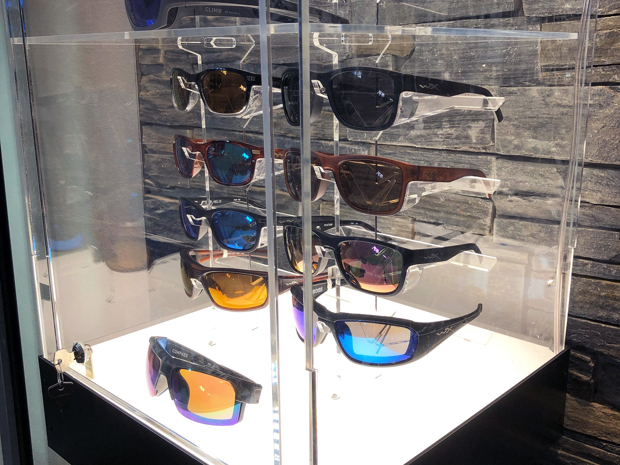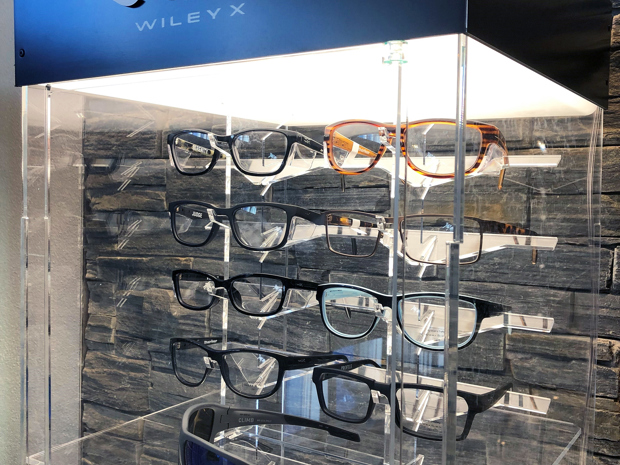 A specially devised display stand for Wiley X sunglasses

Together with Wiley X, Induflex has designed a display case for sunglasses that chimes with the brand.

The display case can hold 20 pairs of glasses and is made of matt black DIBOND® sheets. The skeleton and frame are in clear acrylic. The insertion of lighting brings all details of the eyewear to the fore.

To save space in the transport crates, Induflex dispatches the finished cabinet in sections to Wiley X stores across Europe, Russia and the Middle East.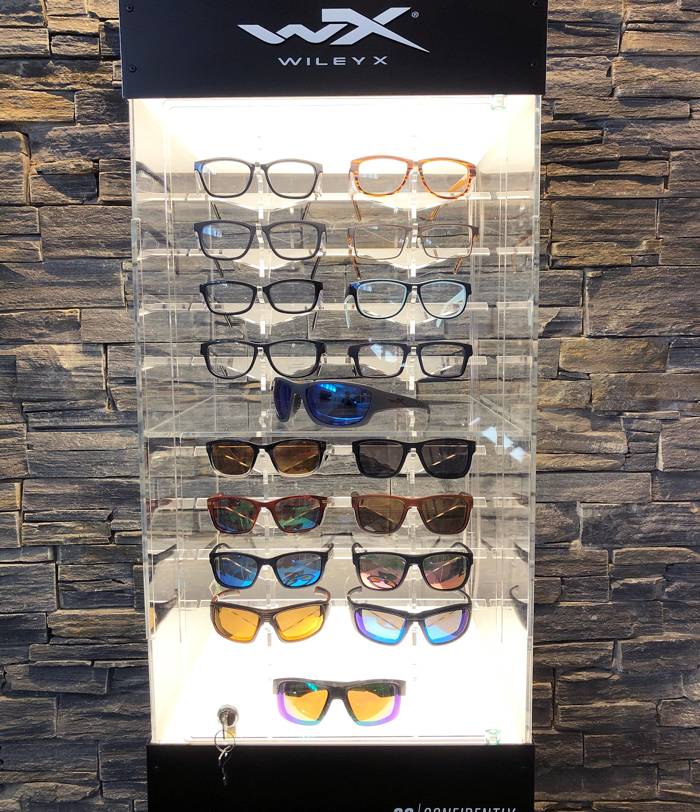 A simple, edgy look featuring aluminium sheets

Previously, Induflex made Wiley X's displays from acrylic, which can have a rather glossy effect. By using DIBOND® sheets and black rivets, the look achieved an 'edginess' in keeping with the Wiley X brand.

DIBOND® sheets are cut using a plotter. They consist of a layer of PE plastic sandwiched between two aluminium layers. This combination of sheets results in a robust, stable and durable display unit.

There are two variants of the cabinet for Wiley X's two brands: Wiley X and Harley-Davidson.

The top of the cabinet features a 3-D laser-cut logo, whilst near the base, Induflex has printed the Wiley X slogan: "Go Confidently".