About Aalborg Airport Hotel

Aalborg Airport Hotel is located within close proximity of the airport, where it provides modern accommodation for visitors to the city and North Jutland. The hotel is run by the family Bühlmann.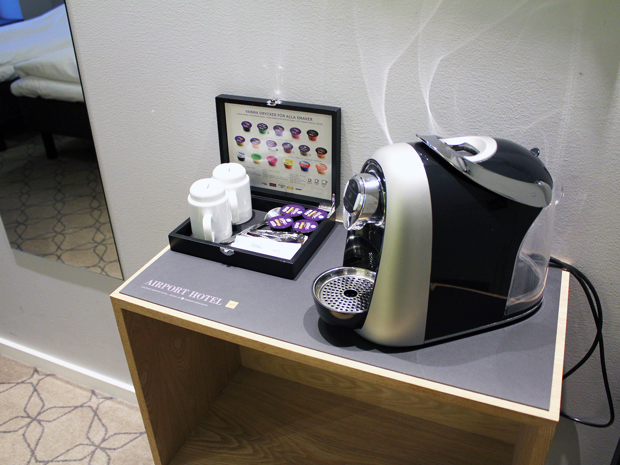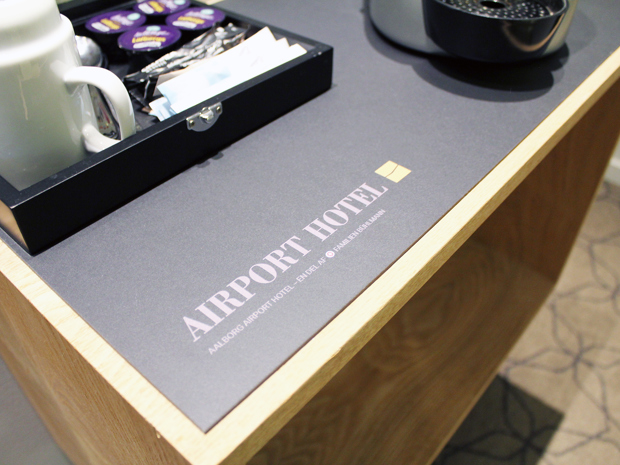 Consummate functionality and design

Aalborg Airport Hotel approached Induflex with a request for a protective underlay for the coffee 'stations' in their guest rooms. The backing had to afford protection against both water and heat.

Although serving a practical function, the underlay needed to be in keeping with the modern, Nordic style of the hotel. Linoleum was the answer: a chemical/technical substance made from natural materials. Linoleum is known for its durability and stain-resistant qualities.

We cut the underlay to the required size using a cutting plotter and digitally printed the logo of Aalborg Airport Hotel on it: a simple, clean-looking solution that suits the hot drinks dispensers and goes well with the rest of the bedroom.