About COWI
COWI has 90 years of experience in the consultancy sector, with a focus on engineering, the environment and socio-economics. The company employs 7,200 people in offices all over the world.
One of COWI's many tasks is to take oil and hydraulic oil samples in wind turbines. The testing equipment involved must be protected from impacts if it should fall from a great height, so COWI needed a very special case to hold the equipment.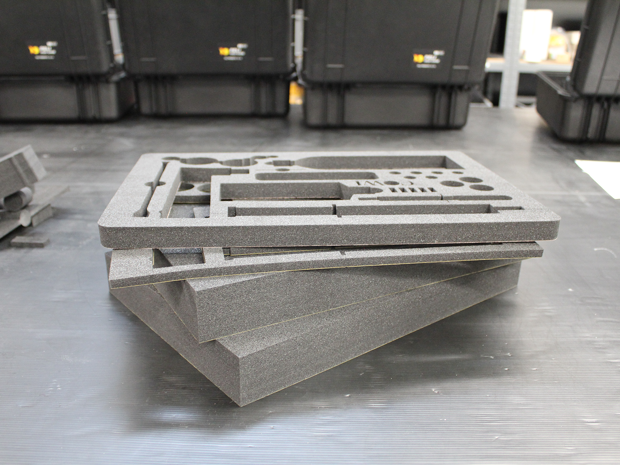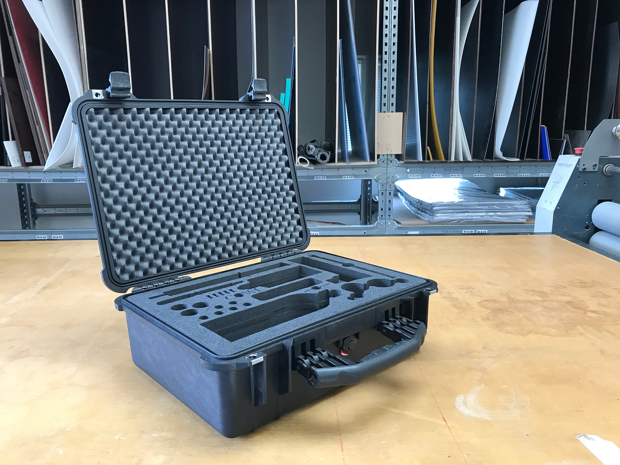 From idea to finished product – a complete solution from Induflex
In cooperation with COWI, we designed a carrying case for the test equipment.
The case is at risk of falling from a height of several metres and it was therefore vital to protect the test equipment from shock or falls.
The case insert is precisely engineered to fit the kit parts. It is made of polyethylene foam sheets, which very effectively hold the tools apart and are extremely shock-absorbent.
The sheets are water-jet cut, which results in a neat, extremely precise outline.
After cutting, the foam sheets are assembled to make the case lining, then inserted in the hard case.
Thanks to a precisely cut foam material and the hardness of the case itself, the finished items protect their contents should the case be dropped from a height of more than 20 metres. This is exactly the scenario that work on wind turbines involves.
You can see more of the production of the cases in the video below.